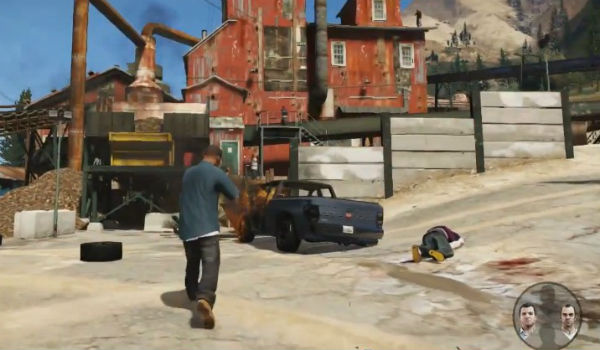 Rockstar Games will spill details on Grand Theft Auto V's online mode this week with the release of a gameplay video and more information.
The developer teased
GTA
fans with its previous trailer for the game, which ended with dozens of players roaming around the city of Los Santos. This led to a lot of speculation on what Rockstar has in store for GTA V online services.
Rockstar announced that it will
provide a new gameplay video and information for the Online Mode
on Thursday, August 15. The game is scheduled to be released in about a month, and will no doubt sell in massive numbers from launch day. Analysts are predicting up to 20 million copies sold before the end of March 2014.
It will be released for the Xbox 360 and PS3 consoles, and a petition to bring the game to PC has reached over 200,000 signatures.
The recently released trailers and videos from the game were rendered with the PlayStation 3 console.
Written by: James Delahunty @ 13 Aug 2013 15:42