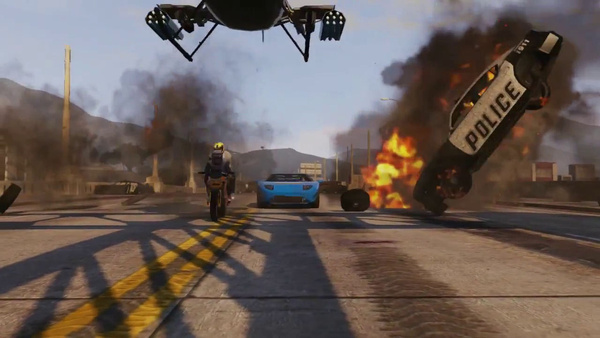 Rockstar Games has shown off some Grand Theft Auto Online gameplay footage in a video released yesterday.
Grand Theft Auto Online is a dynamic and persistent online world for 16 players that begins by sharing gameplay features, geography and mechanics with Grand Theft Auto V, but will continue to expand and evolve after its launch with new content created by Rockstar Games and the Grand Theft Auto community.
Despite the session limit, you have a permanent stake in the game world. Players can invest in their character through customizing their appearance, improving their stats, owning customized vehicles, purchasing personal property, and taking part in missions, jobs and activities to earn reputation and cash to open up new opportunities to rise through the criminal ranks.
Access to Grand Theft Auto Online is free with every retail copy of Grand Theft Auto V and launches on October 1.
Written by: James Delahunty @ 16 Aug 2013 2:36