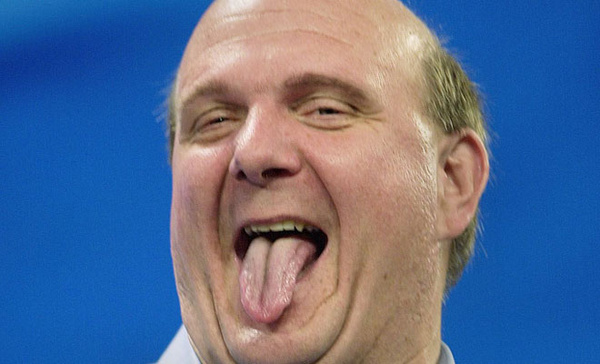 Microsoft
announced earlier this morning that CEO Steve Ballmer will retire within the next year, stepping down after the process of choosing his successor is ultimately completed.
Says Ballmer of the decision:
"There is never a perfect time for this type of transition, but now is the right time. We have embarked on a new strategy with a new organization and we have an amazing Senior Leadership Team. My original thoughts on timing would have had my retirement happen in the middle of our company's transformation to a devices and services company. We need a CEO who will be here longer term for this new direction."
Investors in Microsoft stock seemed to love the decision, as shares jumped 7.5 percent today.
The new CEO will be selected by a special committee led by Bill Gates and John Thompson. Microsoft says internal and external candidates will be considered.
Ballmer took over the role from founder Bill Gates in 2000, after being a senior executive since the 1980s.
The exec's tenure has been marked by major wins and major losses. In the early part of the century, Windows XP dominated the industry, and PC sales skyrocketed. Additionally, the Xbox, despite being a money loser at first, has become dominant in the console market. On the other hand, Microsoft's first attempts at mobile devices failed, and their Windows Vista and Windows 8 operating systems were complete missteps. After rebooting to Windows Phone 8, the operating system is now the third-most popular in the world, but with less than 6 percent global share.
The full PR is here:
Microsoft PR
Written by: Andre Yoskowitz @ 23 Aug 2013 23:44