Rockstar Games has release the iFruit app for iOS devices, allowing you to interact with your GTA V world from your mobile device.
"iFruit hooks directly into your experience of Grand Theft Auto V with some fun activities to further postpone the need for real social interaction,"
its description reads.
With iFruit, you can keep up to date on the latest GTA V news, login to the Rockstar Games Social Club, stay connected with LifeInvader and launch other Rockstar Games apps.
A
"Los Santos Customs"
app lets you customize vehicles from your phone, or even create and reserve custom license plates for both Grand Theft Auto V and Grand Theft Auto Online. You can choose from paint jobs, window tints, smoke colors, wheels, hoods and spoilers. Upgrade your engine, brakes, exhaust, suspension, and accessorize with new lights, horns, tires and body armor.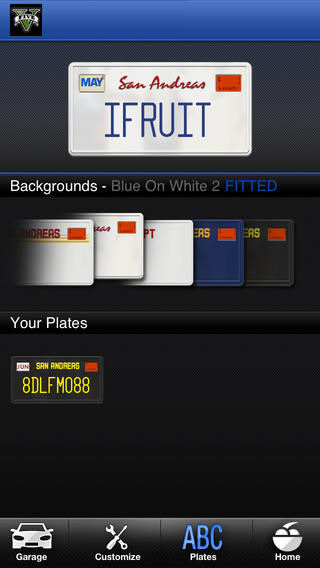 In the
"Chop the Dog"
app, you can interact with Franklin's canine sidekick in Grand Theft Auto V. Pet him, feed and water him, play fetch and tug-of-war, teach him tricks. Too much or too little of an activity, however, will cause Chop to become unhappy, and nobody likes an unhappy Rottweiler, Rockstar warns.
Looking after Chop means he will be more helpful and responsive to Franklin in the game, will perform tricks, sniff out nearby hidden items and can earn credits through walks and so forth to exchange for new collars.
One warning, the app according to iTunes weighs a fairly hefty 444MB.
More Info:
iTunes
Written by: James Delahunty @ 18 Sep 2013 14:26