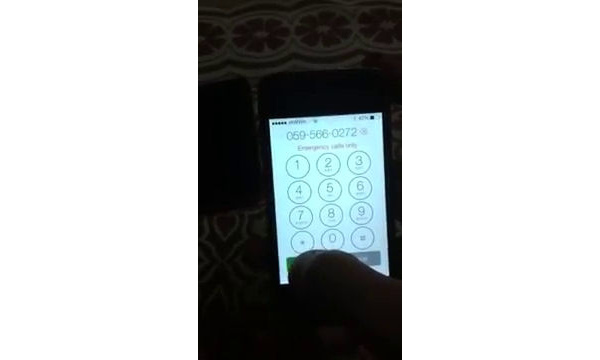 Apple has already pledged to fix a lockscreen bug on iOS 7, and now a second bug has emerged that enables users to make calls from a locked iPhone.
The bizarre bug was discovered by
Karam Daoud
, a 27-year old from Ramallah, who passed on a video and information about it to
Andy Greenberg at Forbes
.
A separate lockscreen bug was detailed almost right after the iOS 7 update was released, and it
allows users to gain access to photos, contacts and even post to e-mail, and social media accounts from a locked iPhone
.
This new bug affects devices locked with a passcode. Basically, all a user needs to do is access the emergency call screen and tap in any number. Then, repeatedly tap the Call button until it eventually appears to get stuck, and the iPhone crashes to the Apple logo.
Even though the Apple logo appears on the screen, the call is actually placed. The trick works with international numbers and premium rate numbers.
Greenberg tested the flaw on two iPhone 5 devices on separate networks and it worked both times, although the timing of the crash was varied.
Daoud contacted Apple about the bug, and the company thanked him for the information and said it would be fixed in the next update.
Written by: James Delahunty @ 20 Sep 2013 22:22