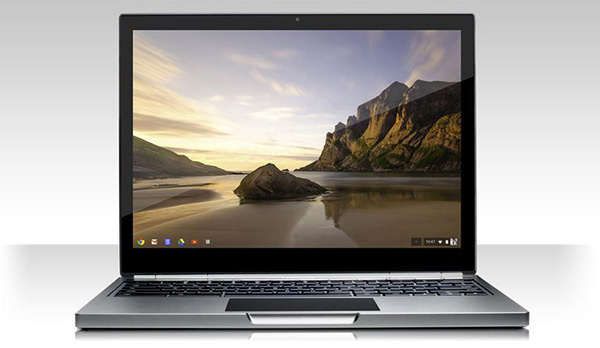 In February, Google announced the
Pixel
Chromebook
, a touchscreen notebook with the 'highest
resolution
screen, ever."
Consumers may have been impressed by the specs, but not by the price, as the Pixel retails with a $1300 price tag, simply too much for a computer that becomes a lot less useful when you don't have an Internet connection.
Caesar
Sengupta, vice president of product management for Chromebooks, has confirmed that high sales were never in the cards for the Pixel. "Big sales were never the broad goal for the Pixel," he
added
. Google really intended the device to be a high-end touchscreen reference device to inspire developers to build touch-enabled Chrome apps.
When the device first launched, Google even noted that it was aimed at "power users who have fully embraced the cloud."
The future for Chromebooks is to dominate the low-cost market, generally considered to be $300 or less. To that effect, there are new cheap Chromebooks coming this year from multiple OEMs including
Toshiba
and
Asus
.
Google's reference device is powered by an Intel Core i5 processor, 4 GB DDR3 RAM, integrated Intel HD Graphics 4000, Dual-band WiFi 802.11 a/b/g/n, Bluetooth 3.0 and a backlit keyboard. The device features a 12.85-inch 2560 x 1700 touch-sensitive Gorilla Glass screen at 239 ppi, beating out Apple's Retina Display and its 220 ppi. The notebook weighs 3.35 pounds, on par with other Chromebooks.
Google partnered with Verizon to offer 100MB per month free LTE connectivity built-in, and the company is giving 1TB of free Google Drive storage for three years. That storage would cost over $500. The device has two USB ports, a mini-display port and a 2-in-1 card reader.
Written by: Andre Yoskowitz @ 3 Oct 2013 21:48