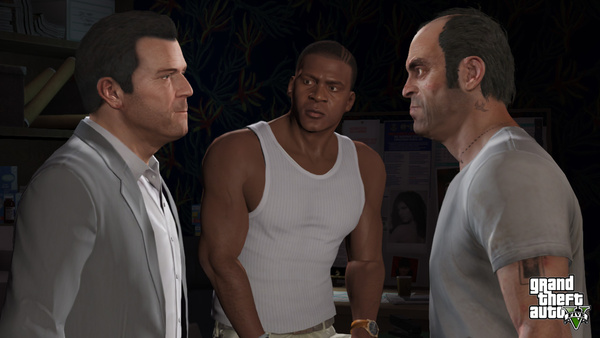 Voice actors for Grand Theft Auto V have dismissed criticisms that the game encourages violence in children as hypocritical.
Since the game was launched last month, it has enjoyed overwhelming success on the market with over $1 billion in sales in three days. Criticism of the games content was entirely expected though, as it comes around with every release of a new GTA.
"Anyone who has any conception at all about the games and hasn't played them should go play the games before they open their mouths,"
Ned Lukes
, who voices
Michael
in GTA V, told
PC Advisor
.
"As an actor, I got to go out and do all these crazy things and then go back home to my wife and my son and go out in the back yard and throw a baseball around like a normal all-American dad. I think that's what these games are. People who take them too seriously and go, 'Oh, this is life.' No, this isn't life. This is imagination. It's just fun. You definitely don't want GTA raising your children. But it's not a bad release from them, when you need to get away."
His sentiment was mirrored by fellow voice actor, Steven Ogg, who is the voice behind sociopath
Trevor Phillips
in the game.
"The hypocrisy drives me crazy, it just sets the wrong focus. Why not talk about gun control? Why not talk about parenting? Why not talk of lack of family values? There are so many other things to talk about. Look at what's on TV. Breaking Bad had that episode where ******** got his face blown off. There's a lot of intense stuff out there. Video games are just an easy scapegoat. My nephew plays this game. I asked my sister if she was worried because there's some pretty nasty stuff in there and she said, 'I know he's not going to go to school tomorrow with a gun. He's not like that.'"
Read more comments at:
PC Advisor
.
Written by: James Delahunty @ 8 Oct 2013 5:16