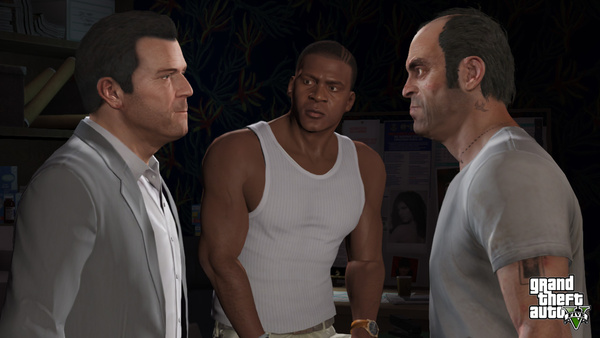 Rockstar Games' Grand Theft Auto V took
'Game of the Year'
at the Golden Joysticks awards last week.
The awards are the the largest publicly-voted video game awards in the world, with over 10 million casting votes for this year's awards.
A new addition to the ceremony is the Lifetime Achievement award, which was presented to Ken Levine (BioShock).
"The great thing about the still-maturing nature of video games is you get to be inspired by the work of novices and veterans alike,"
he said
.
"We're all figuring out day by day exactly what the medium is capable of."
Full List of Awards:
Game of the Year: Grand Theft Auto V
Hall of Fame: Activision: Call of Duty
Lifetime Achievement: Ken Levine
Best Newcomer: The Last of Us
Most Wanted: Witcher 3: Wild Hunt
Best Indie Game: Mark of the Ninja
Best Visual Design: BioShock Infinite
Best Multiplayer: Payday 2
Best Gaming Moment: Far Cry 3 - The Definition of Insanity
Studio of the Year: Naughty Dog
Innovation of the Year: Oculus Rift
Best Storytelling: The Last of Us
Best Online Game: World of Tanks
Best Handheld Game: Assassin's Creed III: Liberation
YouTube Gamer Award: Yogscast
Best Gaming Platform: Steam

Best Mobile/Tablet Game of the Year: XCOM: Enemy Unknown
Written by: James Delahunty @ 2 Nov 2013 21:11