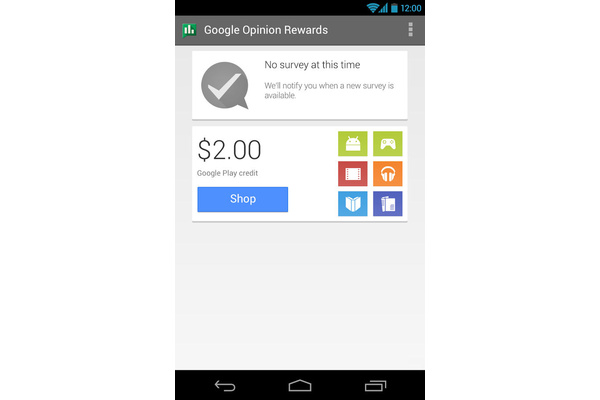 The Google Opinion Rewards app on Google Play will reward users for filling out periodic surveys with Google Play credits that can be used in the store.
For now it appears limited to the United States. It requires that you link it to your Google Wallet so your credits can be deposited, which Google claims will happen immediately after filling out surveys.
That can be done as part of the app setup, which also requires you enter certain information about yourself such as what age group you belong to.
When new surveys are available for you to take part in (typically 10 questions) it will show on your Android devices' notification bar.
Get the app at:
Google Play
(via:
Engadget
)
Written by: James Delahunty @ 7 Nov 2013 18:59