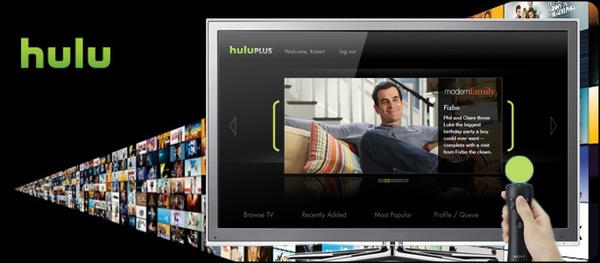 Hulu is in talks with several U.S. TV providers to bundle Hulu Plus subscriptions, according to the Wall Street Journal.
According to the
Wall Street Journal
(behind paywall) report, Hulu is speaking to AT&T, Comcast, Cox, Time Warner Cable and Verizon about bundling its premium Internet video streaming service with their TV subscription models.
In the case of AT&T, talks included bundling a Hulu Plus subscription with wireless broadband services.
Services like Hulu and Netflix would get immediate benefit from deals that would make their content available through set-top-boxes over cable networks. Netflix has signed three of such deals in Europe over the past few months, and has reportedly been talking with U.S. firms too.
The talks between Hulu and U.S. companies are described as being in the very early stages. Some already offer their own on-demand video services.
Written by: James Delahunty @ 12 Nov 2013 23:48