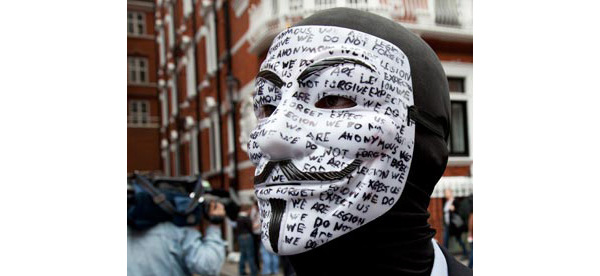 According to the FBI, Anonymous hackers have been stealing sensitive information from U.S. government computers are multiple agencies for a year now.
Exploiting a flaw in Adobe's ColdFusion software, the activist hackers entered the computers, left back doors, and returned multiple times to steal new information.
In their memo,
the FBI called the attacks
"a widespread problem that should be addressed" and claimed it affected the U.S. Army, Department of Energy, Department of Health and Human Services and more. The FBI adds that it believes the attacks are still ongoing.
System administrators were given instructions on what to look for to see if their systems have been compromised.
One example, Energy Secretary Ernest Moniz' chief of staff, Kevin Knobloch says the data stolen included personal information on 104,000 employees, contractors, family members and others associated with the Department of Energy. Even worse, over 2000 bank account details were stolen.
The attacks are related to the case of UK resident Lauri Love who was recently indicted for hacking US government agency computers.
Written by: Andre Yoskowitz @ 16 Nov 2013 21:27