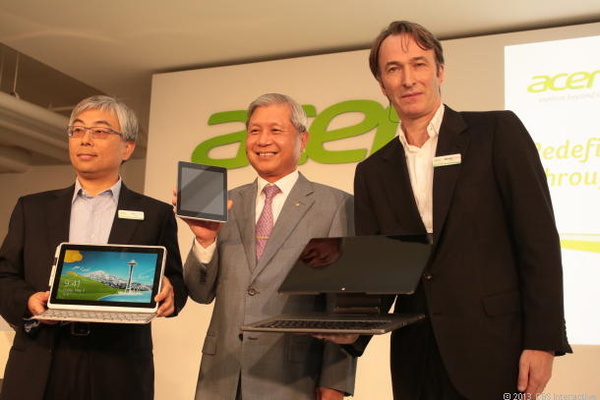 The major Taiwanese PC maker, which continues to struggle financially, has accepted the resignations of Chairman and CEO J.T. Wang and President Jim Wong.
Making the news even more major is the fact that Wong had been long rumored to be replacing Wang if he ever left as CEO.
Company founder Stan Shih has taken over the positions as the company searches both internally and externally for a new candidate. The title of CEO will be eliminated and those responsibilities will be transferred to the chairman.
Shih will not take a salary for his new role, and Wang and Wong will stay on as advisers.
"I will honor and complete all the public affairs and event engagements that I have committed to, but I will also fully support Acer's ICT (information and communications technology) device business and carry out the company transformation,"
Shih
said
in a statement.
"In addition, George Huang who is one of my co-founding partners of Acer will join with me and the management team to lead our company at this time."
Acer recently announced a $446 million loss, its largest in years.
Written by: Andre Yoskowitz @ 24 Nov 2013 9:12