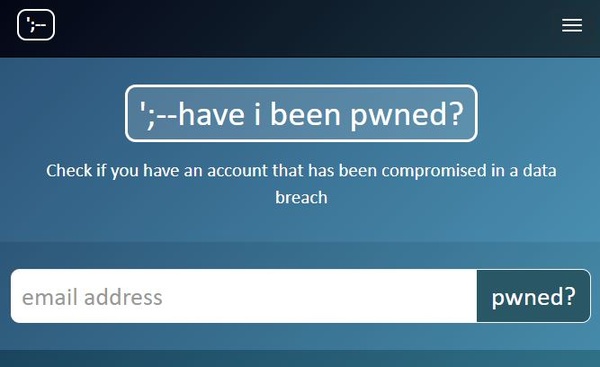 Nowadays, it seems like every other week a major corporation or website is seeing an attack on their databases, with email addresses, passwords and other personal info being stolen by the attackers.
A new website wants to make it easier to see if your information has been stolen, by integrating the stolen databases into one larger database that you can search by your email.
Computer scientist Troy Hunt created
"Have i been pwned?,"
allowing you to search the hundreds of millions of accounts exposed by the breaches at Adobe, Gawker, Yahoo and Stratfor (among others).
For example, thankfully my two main emails were not "pwned" but an older one was found to be part of Adobe's leak. As explained by the site:
"Adobe. The big one. In October 2013, 153 million accounts were breached with each containing an internal ID, username, email, encrypted password and a password hint in plain text. The password cryptography was poorly done and many were quickly resolved back to plain text. The unencrypted hints also disclosed much about the passwords adding further to the risk that hundreds of millions of Adobe customers already faced."
Written by: Andre Yoskowitz @ 8 Dec 2013 10:53