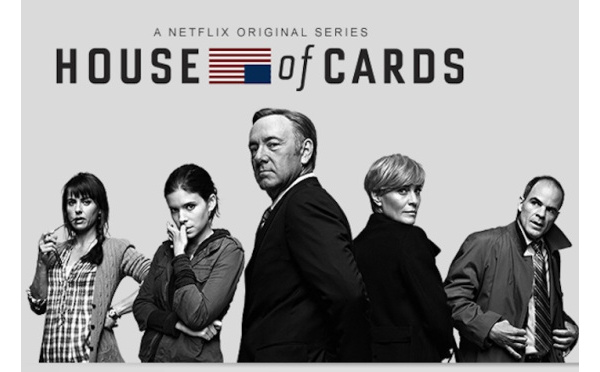 Netflix has announced it will stream the second season of 'House of Cards' in 4K Ultra
HD
, and the company has promised more 4K updates for next month's
CES
event.
Chief Product Officer Neil Hunt says 4K content will be available through smart TV apps available on upcoming 4K TVs, and the manufacturers will be named at CES:
"We're not naming specific manufacturers, but we have several of the major TV vendors who are going to be producing 4K capable TVs – they'll be announcing them at CES."
Unfortunately, your new PS4 and Xbox One will not have the functionality for the time being:
"The new game consoles may eventually be 4K-capable but the ability to take 4K out of the box and drop it into a separate television is lacking some standards and HDMI 2.0, and it's just a little premature. So we probably will see that, but right now we're talking about 4K Netflix built into the smart TV."
Besides House of Cards, the company expects to have a large 4K category in the future, as well.
"The trick here is that since it's going to take a while until there is a material catalogue in 4K, it's important for us to get out front and begin to push it,"
says Hunt
.
"We're one of the few folk working all the way through from soup to nuts – we've got the original content production on one end, and we're working closely with the CE manufacturers on the other end, and we've got the whole delivery pipeline in between. So I think we can be instrumental in beginning the shift of production towards 4K."
Written by: Andre Yoskowitz @ 21 Dec 2013 12:48