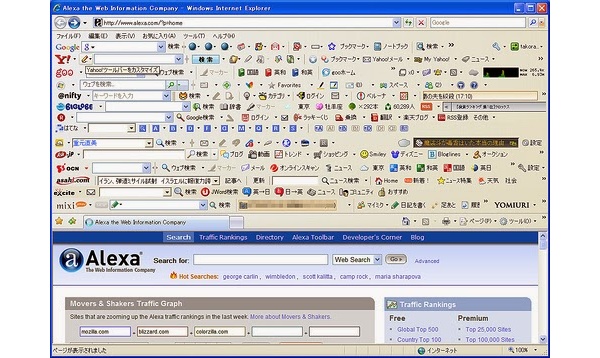 Google has taken the excellent step of protecting Chrome users from browser toolbars that can be added (usually unwittingly) when installing extensions or other software.
Says
Google:
"Today we're announcing an update to the Chrome Web Store policy: extensions in the Chrome Web Store must have a single purpose that is narrow and easy-to-understand. While this has always been the intent of the Chrome extension system, not all extensions have lived up to this ideal. These multi-purpose extensions can crowd your browser UI and slow down your web browsing - sometimes significantly. We're making this policy change to fix these problems and give users more control over their browsing experience."
Chrome extensions were always supposed to serve a single purpose, allowing for a single visible UI surface when using the browser. Toolbars, which can add search bars and other features revolving around the toolbar maker's products, clearly did not fit into the Chrome mold. Google was unable to stop them, however:
"Unfortunately, in some cases, we couldn't enforce these design goals technically. With content scripts, extension developers have full control over the page, so they can put up as much UI as they want, even going as far as to create toolbars in the page. Others used content scripts to create extensions with more subtle features bundled together that were harder to attribute to specific extensions. In many cases, the Chrome Web Store helped by showing poor reviews when users had noticed bad behavior from a particular extension, but in other cases the connection wasn't clear."
The policy goes into effect immediately for new extensions and in June 2014 for existing extensions, giving developers time to update the software.
Written by: Andre Yoskowitz @ 23 Dec 2013 13:03