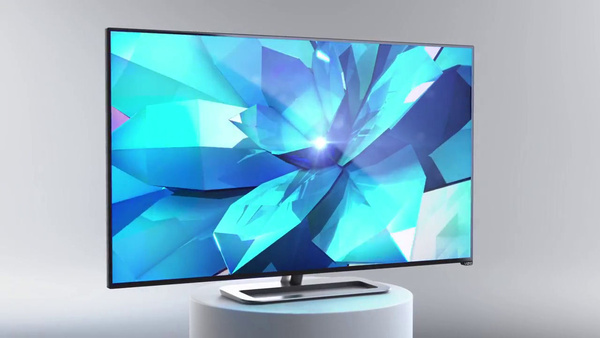 Vizio has unveiled its first P-Series Ultra HD TVs, starting at just $1,000 for a 50-inch LED-backlit set.
Vizio
has unveiled its beautiful new range of Ultra HD TVs. The new
P-Series
Ultra HD Full-Array LED Smart TV collection starts at $999.99 for a 50-inch set, and ranges to $2,5999.99 for a 70-inch set.
All P-Series TVs features a backlight that consists of 64 Active LED Zones, fine-tuned to the smallest detail with Active Pixel Tuning technology. The result is Dynamic Contrast Ratios up to 50,000,000:1. For Ultra HD (4K) video content, P-Series TVs pack a dedicated VM50 motion and picture-processing engine that renders every image with incredible detail and the latest HDMI standard for display of Ultra HD content up to 60fps.
The P-Series are Smart TVs with a wide range of apps and features, powered by a new V6 processor which combines a quad-core GPU and a dual-core CPU. For connection to the web, all of the models features 802.11ac Wi-Fi support.
Since 4K content is likely to be delivered primarily from web streaming sources, each P-Series model has a HEVC (H.265) codec built-in, which can be used by Ultra HD-enabled apps like Netflix.
Controlling the Smart TV can be done using a backlit QWERTY keyboard remote, or some apps can be controlled using Android and Apple iOS smartphones and tablets when the TV and device are on the same WiFi network. YouTube and Netflix provide initial support for this "second screen" control, where you can use your mobile device to select content to play on screen.
Availability information will be given soon, and pricing is as follows:
VIZIO P-Series Ultra HD Full-Array LED backlit LCD Smart TVs
(P502ui-B1) 50-inch $999.99 (MSRP)
(P552ui-B2) 55-inch $1,399.99 (MSRP)
(P602ui-B3) 60-inch $1,799.99 (MSRP)
(P652ui-B2) 65-inch $2,199.99 (MSRP)
(P702ui-B3) 70-inch $2,599.99 (MSRP)
Written by: James Delahunty @ 8 Jan 2014 5:22