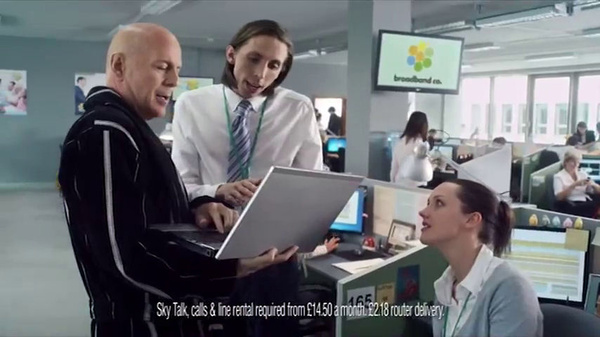 Sky, an Internet provider in the UK, has tweaked its pornography filter to allow access to the TorrentFreak news website.
It emerged that
TorrentFreak
was blocked from subscribers of Sky Internet services if the ISP's pornography filter was enabled. By default, all new Sky customers have to opt out, rather than opt in to the pornography censorship program.
While these blocks - mandated by the UK government - are intended to protect children from stumbling across pornographic content, they also have the side effect of blocking file sharing websites. TorrentFreak presents a lot of news around the legal and technical issues of file sharing services, and in the past has published content objecting to censorship. Somehow, this non-erotic source was included in Sky's porn filter.
That's not much of a surprise however, as past examples of unintended blocking included sites that offer sex education content, and even rape victim support sources.
"The categorisation of torrentfreak.com has now been updated so that the site will no longer be filtered by Sky Broadband Shield,"
the firm
told the BBC
.
"If at any time a website owner believes they have been unfairly filtered or miscategorised by Sky Broadband Shield, they can contact Sky and we will look into it as soon as we can."
TorrentFreak editor, Ernesto van der Dar, said that Sky initially insisted that the website would remain blocked.
Another problem with blocks such as these is the fact that they can be circumvented using a variety of different methods, meaning a determined teenager could still access adult content using instructions found on websites that are simply
"unblockable"
- like YouTube.
The fact that new customers have to opt out rather then opt in also puts customers in a needlessly embarrassing situation. For example, to have access to file sharing websites they would like to use, they have to opt out of a pornography block.
How about we just let adults decide what they want to do online and allow parents to opt in to pornography blocks if they are concerned about the online habits of their children?
Written by: James Delahunty @ 8 Jan 2014 6:57