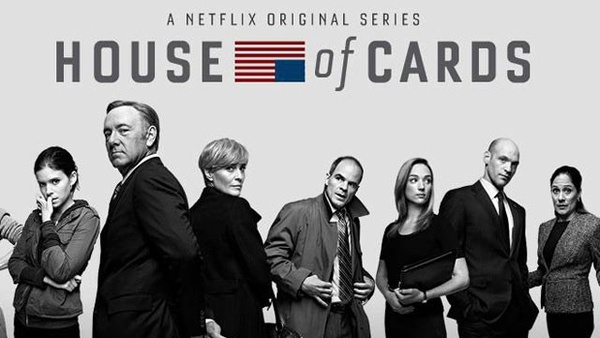 A Netflix show has just claimed its first Golden Globe award, further cementing the provider's ability to produce content on par with shows made for TV.
The Golden Globe went to
Robin Wright
for
Best Actress in a TV Drama
for her work in House of Cards. Wright plays Claire Underwood, wife of Kevin Spacey's Francis Underwood, in the drama that covers Francis' revenge on those who betrayed him when he was stepped over for the position of Secretary of State.
House of Cards was also nominated for nine Emmy Awards last September, of which it won three, making Netflix the first company to win the awards for shows only available online.
Turning to producing its own content for exclusive streaming on Netflix was a natural move for the company, but still considerably risky. Services like Netflix find themselves, in many ways, at the mercy of content providers and broadcasters as they seek to license shows for customers to watch. Such fees could eat away at revenue and could increase when it comes time to renew deals.
By taking the role as content producer as well, Netflix can avoid such problems, but still has to invest considerable resources to have the shows produced, as well as the cost of featuring stars.
Written by: James Delahunty @ 13 Jan 2014 7:33