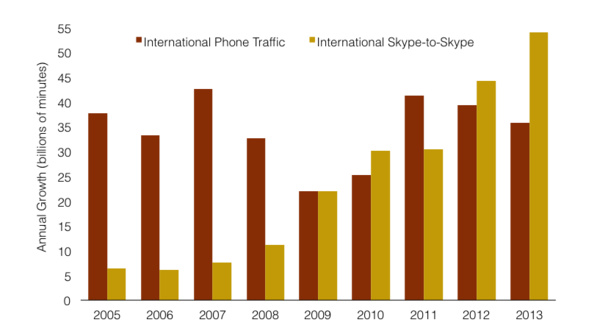 According to telco research company TeleGeography,
Skype
now controls the international calling market, even as more traditional landline and mobile networks continue to grow, as well.
Last year, Skype users made 214 billion minutes of international "on-net" calls (Skype to Skype), up 36 percent year-over-year. Skype's traffic amounted to 40 percent of the entire international telecom market, far and away larger than any other company.
At a growth of 54 billion minutes, Skype outpaced the the whole rest of the industry which grew 35 billion minutes.
While the numbers are impressive,
the report
does note that public switched telephone networks (PSTNs) (traditional landline and mobile networks) are not going away anytime soon:
"The PSTN will not disappear anytime soon. While Facebook has approximately 1.2 billion monthly users, at year-end 2013, the PSTN connected to just over 8 billion fixed and mobile subscribers worldwide."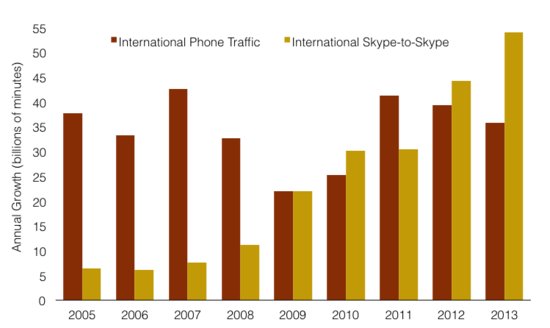 Written by: Andre Yoskowitz @ 18 Jan 2014 17:08