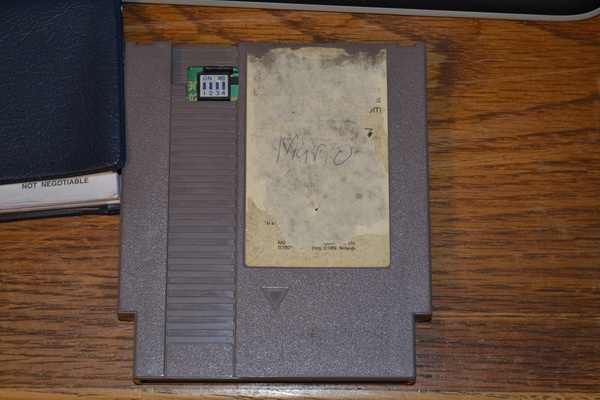 Earlier this week, eBay user muresan began an auction for the extremely rare "
Nintendo
World Championships" game for the original
NES
.
There were only 116 copies of the game created, and it was never sold to consumers. The game was given out to gamers in 1990 at a special event where fans competed in games like Tetris and Super Mario.
Read the auction:
This is your chance to own the Super RARE Nintendo World Championship Cart for the NES!!!! As you can see by the pictures, this is an authentic, true to life original cart; no reproduction cart here.

Obviously, you'll immediately notice the ripped label. This is quite unfortunate but happened many decades ago by this point in time. No one knows the exact number of this cart (as each NWC cart was individually labeled upon production) as it appears in the upper left-hand corner of the cart label. This is known as the infamous "Mario" NWC cart that someone probably wrote on there long ago not having a clue what they actually had. Still, case in point, this is an authentic, original NWC cart from the championship back in the early 90s. The cart plays just fine and may some day be worth much more if someone decides to investigate a forensics lab's involvement to see if they can determine the official number by running tests on the cart.

A must for Nintendo collectors, which I can attest to since I've been one for over 25 years. Those that walk in NES circles will relate my name with honesty and integrity but feel free to ask for references if you doubt my authenticity. These carts are near impossible to find anywhere so don't let this pass you by! All my games are in working order.
It appears eager fans believed the auctioneer as the game rose in price drastically in the last two days, finally settling at over $99,000.
Check the game and auction
here
.
Written by: Andre Yoskowitz @ 25 Jan 2014 19:20