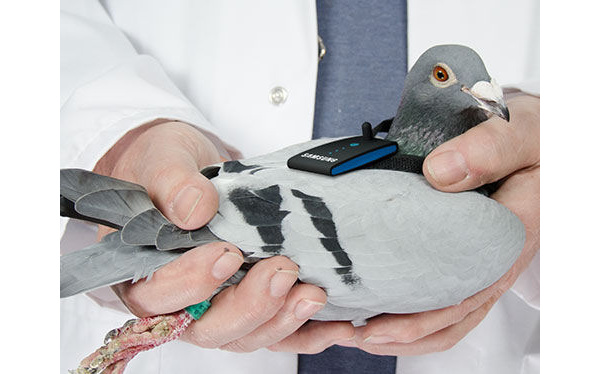 Every year on April 1, many tech companies and publications put out bogus stories, launch bogus services and make wild claims all in the spirit of fun to celebrate April Fool's Day.
This year is not any different, with some of the usual suspects having a bit of fun. Google is notorious for its April Fool's pranks, and this year treated us all to some more. Firstly, Google planted Pokemon on its Google Maps service, making a challenge for us to find 150 of them, while also replacing its own headquarters with a Pokemon center, along with other notable locations.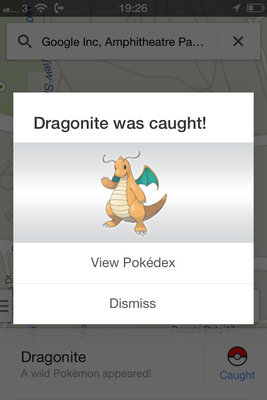 In another case, Google's Chrome for Android and iOS got an important feature which allows you to translate a website into emoji. Also, don't forget
Google Naps
, a new way to utilize Google Maps to find the best place nearby to take a nap!
Another Google property, YouTube, put out a video showing all the new trends it intends to set in 2014, such as
"clocking"
, where you record yourself pretending that you are a ticking clock. Neato!
Samsung Fingers - It's First Smartglove
Outside of Google's shenanigans, Samsung showed us a new amazing product today too. In a nod to the growing interest in wearable technology, Samsung gives us the epic Samsung Fingers, the world's first smartglove.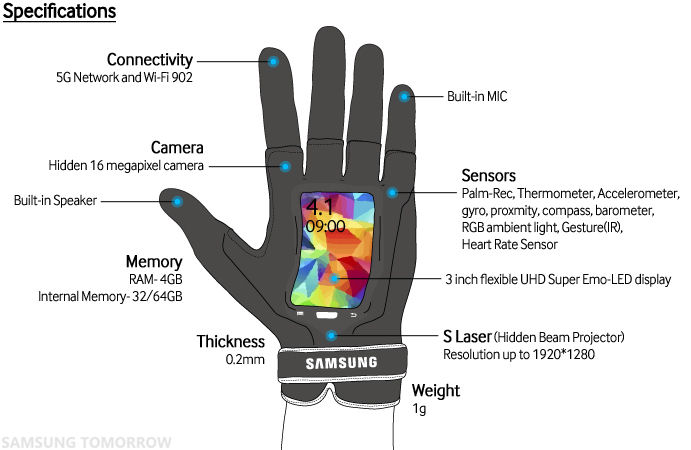 Fingers is Samsung's first all-over-hand wearable device featuring a flexible Super Emo-LED for the technology-sensitive consumer. It packs a 16 megapixel camera, providing the best looking selfies you will ever get from your hand, and you can upload them sooo quickly to your social media sources with the built in 5G and Wi-Fi 902.11wz support.
Best of all, now you can tell people to literally talk to your hand! No really, a selling point of this device is the ability for it to record conversation from a third person, while you are already in deep conversation with a more important person.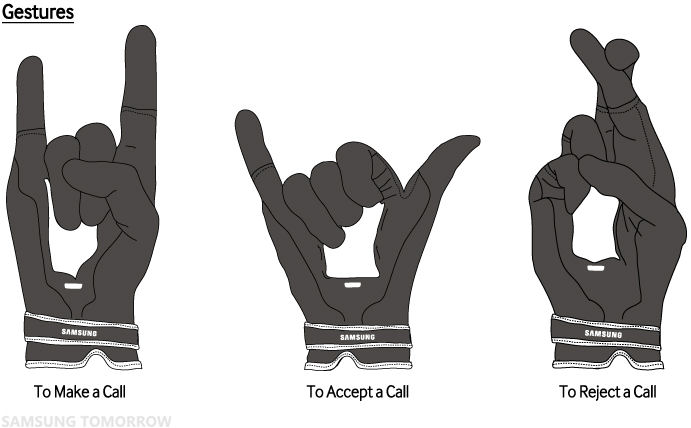 The incredible Samsung Fingers can even keep things hot or cold as long as you keep holding them, it can be controlled with gestures and can even be recharged by simply raising your hand up at the sun.
Nokia mixes retro with megapixels in 3310 relaunch with WP8
Remember how everybody had a Nokia 3310 at one point? Well that was 14 years old now, old timer! But don't worry, Nokia is bringing back an iconic product from the days when it used to be a phone company.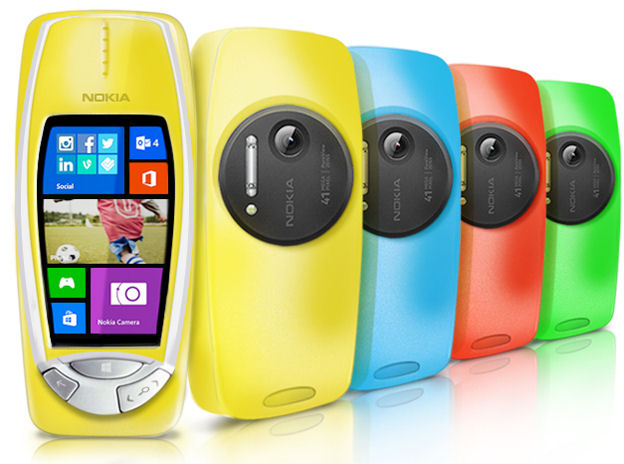 The new,
redesigned Nokia 3310 sports a whopping 41-megapixel PureView camera
with Zeiss optics and Xenon flash, and will run a modified version of Windows Phone 8 to fit the unique 'ClearDiamond' three-inch touch screen.
As well as the classic metallic dark blue, the Nokia 3310 with PureView will also come in yellow, blue, red and green.
To power the next-gen operating system and class-leading camera, Nokia engineers have achieved the unthinkable, scaling down a dual-core processor, 2GB RAM and 32GB of on-board storage into a case that mimics the original size (113 x 48 x 22mm) and weight (133g).
Other Totally Real Stuff!
It was also announced today that Apple - notorious for its products being upgradable, modifiable or fixable -
has acquired iFixit
, in a marriage made in hell.
Samsung also has spilled details on Fli-Fy, a system that utilizes Pigeons for the purposes of Wi-Fi!
Written by: James Delahunty @ 1 Apr 2014 14:50