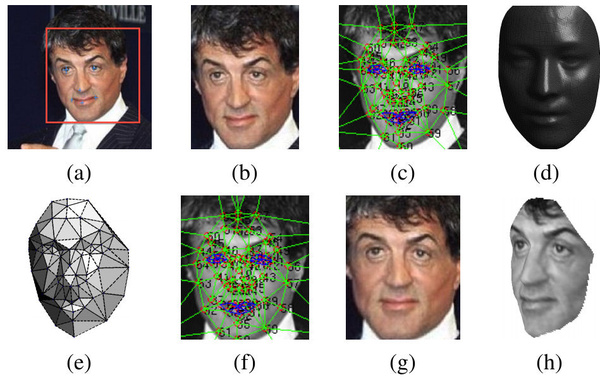 Facebook has published an interesting research paper on its site surrounding new facial recognition technology called
"DeepFace"
.
In a paper, eerily titled,
"Closing the Gap to Human-Level Performance in Face Verification,"
the researchers detail a system that can confirm that two pictures show the same person accurately 97.25 percent of the time, compared to humans who have been recorded at around 97.53 percent accuracy.
The interesting thing about the technology detailed in the paper is that unlike other facial recognition systems (such as one Facebook currently uses itself), this system does not require a detailed frontal picture of the face.
Instead, it uses
"3D modelling"
to help it confirm an identity even when a head is turned somewhat in a picture. The DeepFace system conducts its analysis based on more than 120 million different parameters.
"We don't currently use the techniques discussed in the paper on Facebook,"
said Facebook spokeswoman
Lydia Chan
, reports
CNN
.
Intel has also developed technology that can use facial detection cameras and software to determine a person's approximate age and gender, and retrieve information, like ads, that suit.
All of this new technology will unquestionable raise privacy concerns over the coming years. The American Civil Liberties Union (ACLU) has already raised the alarm on such technology and,
"ever-more-pervasive video surveillance,"
and the potential loss of anonymity in public.
Sources and Recommended Reading:
DeepFace: Closing the Gap to Human-Level Performance in Face Verification: www.facebook.com
Facebook's new face recognition knows you from the side: money.cnn.com
Picture Source: Facebook
Written by: James Delahunty @ 5 Apr 2014 17:57