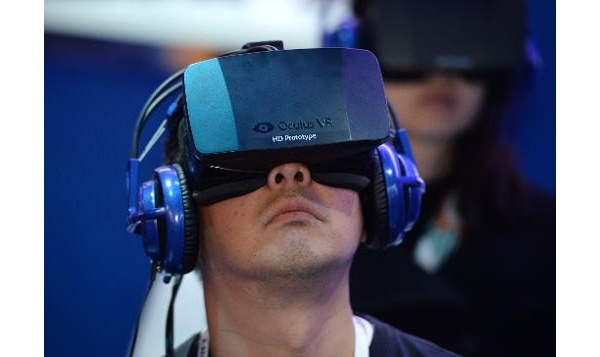 Facebook has confirmed that the Oculus Rift virtual reality headset could go on sale for consumers next year.
The social networking giant purchased Oculus earlier this year for $2 billion, and the team says they will be greatly "disappointed" if there is not a consumer headset available before 2016.
Currently, there is no word on eventual pricing, and there are not enough games to justify a full launch, but developers are actively working on support for games.
While the company has two versions available for demo (Crystal Cove and DK2), supposedly the company has a secret room in their offices in LA that houses a better device, one that in
"user testing it gets to a level of realism where almost all people feel that it's realistic.. Imagine everything you can see now, but it's a little bit pixelated. Eventually that [pixelation] will go away,"
says Andreeseen Horowitz partner Chris Dixon. Horowitz, the noted VC firm, is an investor in the company.
Dixon said that Facebook bought the company after CEO Mark Zuckerberg went into that room and tested the headset.
Source:
Business Insider
Written by: Andre Yoskowitz @ 1 May 2014 21:12