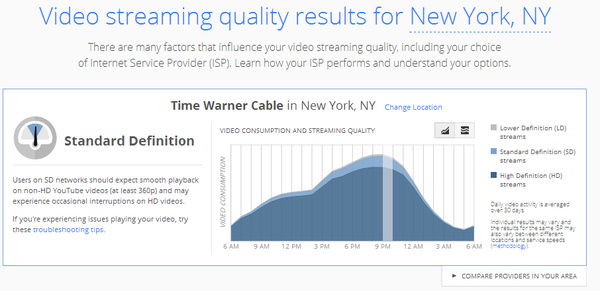 Google has begun ranking ISPs in order of their
streaming
experience for customers in an effort to ensure ISPs offer service that allows for buffer-free
HD
streaming on YouTube.
So far, the company has only released a report for U.S. ISPs, but it is expected to move globally in the future.
The report names ISPs as "HD verified" if they can
"consistently deliver HD video, a resolution of at least 720p, without buffering or interruptions -- it's HD Verified."
YouTube monitored streams for a month, and HD Verified ISPs had to deliver the aforementioned performance at least 90 percent of the time.
Additionally, the report shows which ISPs deliver
SD
streams without buffering and who delivers the worst performance.
Check your ISP here:
Google Video Quality Report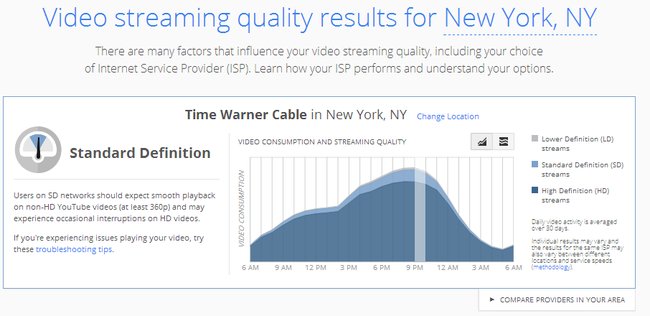 Written by: Andre Yoskowitz @ 31 May 2014 12:45