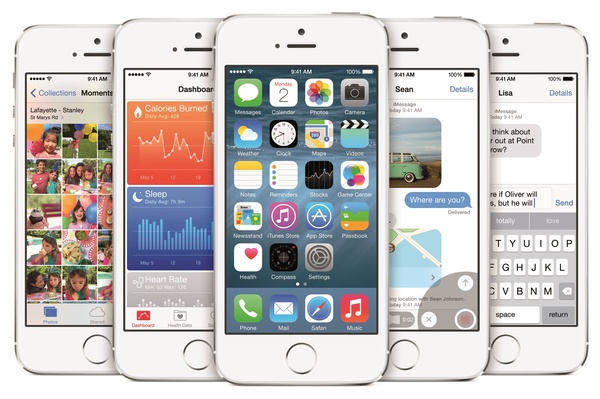 Apple unveiled iOS 8 at WWDC today, the latest OS that will drive its iPhone and iPad devices.
iOS brings plenty of new features across its apps, as well as new tools for developers to create new apps for the OS. Among its notable new features are
iCloud Photo Library
to spread/use your photos and videos more seamlessly across your devices, and the anticipated new
Health
app that gathers your health and fitness data to one place.
The new
Messages
app is also more powerful, making it possible to very easily send/receive audio, video and picture messages. Additionally, the new
QuickType Keyboard
could speed up your messaging significantly. It's predictive typing ability can learn aspects of your personality which it stores encrypted on the device, and that enables you to quickly respond to questions and even construct entire sentences with a few taps.
By understanding the context of your messages, it enables you to give quick answers to queries, for example, if you are asked whether you want to go to dinner or a movie tonight, it will identify "dinner" and "movie" and make it possible to respond with a tap.
Group messaging also became easier to control, making it more simple to add and remove contacts, leave a conversation and use the option to not be disturbed.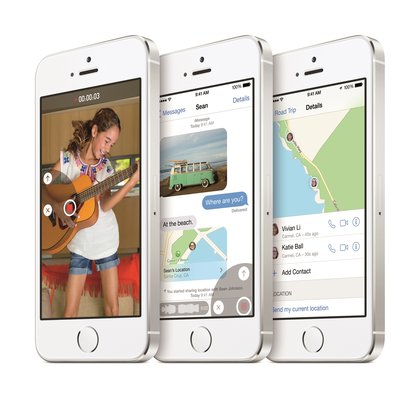 Home media sharing, Continuity & Health
The new
Photos
app can automatically perform actions on photos, like straightening horizons, adjusting light and color etc. iCloud Photo Library allows you access your photos and videos across any enabled device, and every adjustment made in the Photos app will be updated across all devices.
Family Sharing
has also arrived with iOS 8, making it easier than ever to communicate and share purchases, photos and calendars within the same household. Up to six members can participate, each with their own Apple ID. Parents can create Apple IDs for children, which includes Ask to Buy, requiring parental permission for purchases.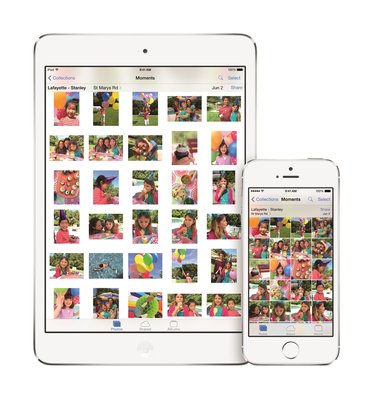 Family Sharing automatically keeps everyone connected by creating a shared family photo stream, shared calendar and provides an option for locating family members and their devices.
For document storage and sharing,
iCloud Drive
makes it easy to share and edit documents across all of your devices, including iOS devices, Macs and Windows.
Apple's new
Continuity
stretches across its devices too, enabling much better interaction between iPhone, iPad and Mac, including the Handoff feature that means you can start an activity on one device, and finish it with another easily. You can also make and receive calls, or send SMS and MMS messages right from your MAC or iPad, due to Continuity. Instant Hotspot also makes it very easy to create a hotspot from your device.
The Health app gathers health and fitness data from various apps and devices that you have, with the intention to provide a clear and current overview in a single app. Developers will have the ability to make apps that communicate with each other, sharing data (with your permission). For example, the Nike+ apps using NikeFuel will be able to pull in other key HealthKit metrics such as sleep and nutrition to build a custom user profile.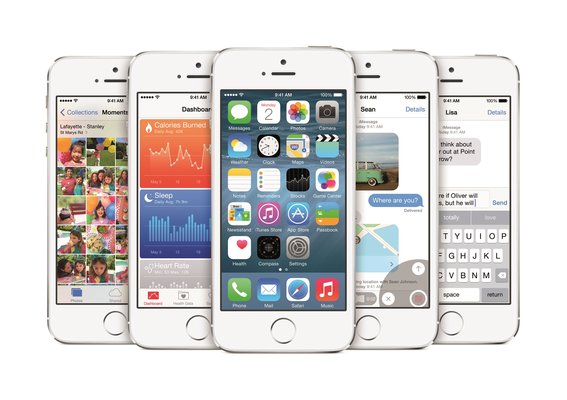 Availability
For iOS Developer Program members, a beta of iOS 8 and the SDK are available already from
developer.apple.com
. iOS 8 will launch this fall for iPhone 4s, iPhone 5, iPhone 5c, iPhone 5s, iPod touch (5th Gen), iPad 2, iPad with retina display, iPad Air, iPad mini and iPad mini with retina display. iCloud Photo Library and iCloud Drive use your iCloud storage with the first 5GB free.
Written by: James Delahunty @ 2 Jun 2014 15:59