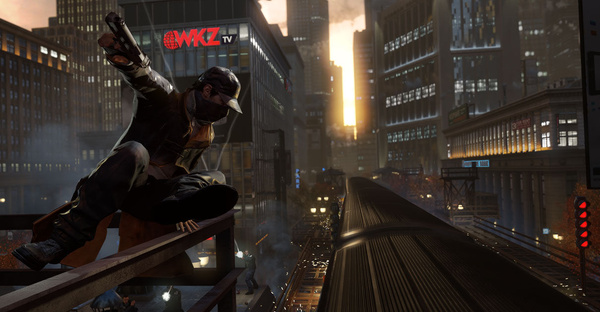 Ubisoft has revealed that Watch Dogs sold-through 4 million copies in just a week, setting a new industry record for the launch of a new franchise.
The publisher had previously said that Watch Dogs provided the best day-one results it had to date, but has now put some figures to it. Watch Dogs launched last week for PC, PS3, Xbox 360, PS4 and Xbox One.
"With such strong sales momentum and positive feedback from gamers, Watch Dogs has positioned itself as the must-have game of the moment,"
said
Tony Key
, senior vice president of sales and marketing, Ubisoft
"We're really proud of this achievement, and are confident that the Watch Dogs brand has a promising future."
Watch Dogs follows the story of vigilante Aiden Pearce as he hacks his way around Chicago using the Central Operating System (ctOS). Pearce is seeking justice for the death of his niece following a failed robbery. He uses his smartphone to hack the city's infrastructure and progresses through missions.
The game has received generally positive reviews from critics, although it ran into some technical problems unsurprisingly
linked to uPlay on PC
.
A PR stunt for Watch Dogs in Australia also went awry,
resulting in an office building being partially evacuated and a bomb squad being called in
.
Written by: James Delahunty @ 3 Jun 2014 21:22