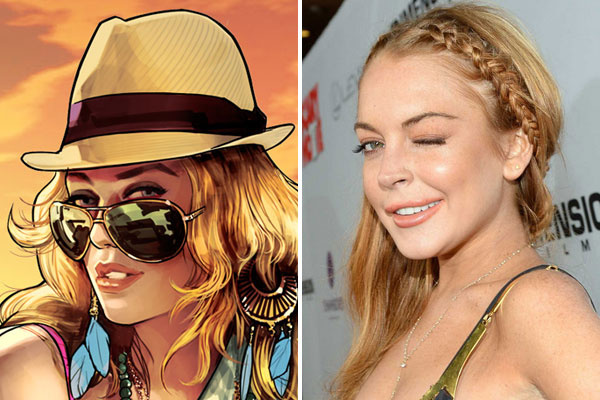 Once famous actress Lindsay Lohan has sued Rockstar Games over a 'Grand Theft Auto V' character that she says was created in her likeness but without her permission.
In the game, the non playable character Lacey Jonas is a blond, young actress who needs help getting away from the paparazzi. Additionally, Lacey lives in the Gentry Manor, said to be based off the real-life Chateau Marmont, a place that Lindsay Lohan did indeed live in.
While the lawsuit is flimsy, Rockstar has been accused of ripping off Lohan's likeness:
"[They] incorporated her image, likeness, clothing, outfits, [Lohan's] clothing line products, ensemble in the form of hats, hair style, sunglasses."
Lacey Jonas also suffers from an eating disorder, which Lohan did fight in the past, as well.
Working against Lohan and the lawsuit is that fact the model Shelby Welinder was paid by Rockstar Games to have her likeness used for the game, and she has an invoice to prove it.
Rockstar made over $1 billion for the game, making over $800 million in its first week for the biggest entertainment launch of all-time.
Source:
Gamerant
Written by: Andre Yoskowitz @ 6 Jul 2014 23:01