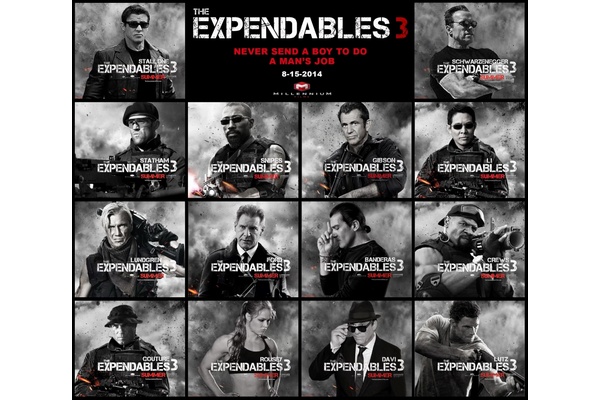 Yesterday, the piracy scene erupted when a DVD-quality release of the upcoming 'Expendables 3' was leaked, a full three weeks before the movie's U.S. release date on August 15th.
In 24 hours, multiple versions of the movies have been downloaded well over 1 million times and it is still unclear how such a good
copy
was available so early and who leaked it.
While many movies see camera versions released within days (if not hours) of their release, DVD-quality copies are a whole different story. During Academy Award season it is not uncommon to see blockbusters leak online, but the Expendables 3 is not likely to be nominated for anything.
There have been some notable leaks in the past including
workprint
versions (missing some final effects and scenes) of X-Men Origins: Wolverine and Star Wars: Episode III - Revenge of the Sith, although there have not been any recently.
It is notable to note that production company Nu Image sued over 20,000
BitTorrent
downloaders of the original Expendables film and could be gearing up to do so again.
Expendables 3 has a cast of most of the biggest action stars of the last two decades, and will still definitely be a hit in theaters, despite the leak.
Written by: Andre Yoskowitz @ 25 Jul 2014 22:16