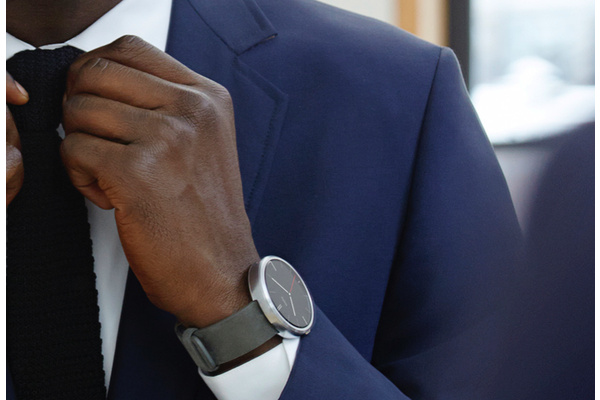 Motorola has released their long-awaited Moto 360 smartwatch, arguably the first smartwatch that is actually comfortably wearable with a suit.
The device, which runs on Android Wear, has already sold out via Motorola and Google Play, and it should be available in Best Buy retailers later this month.
Priced at $249.99, the device is the most expensive Android Wear device to date, and it will set you back $299.99 if you want metal bands when they become available next month. If you really want the watch now, the metal bands cost $79.99 as an accessory.
Making the watch different is its round face with (almost) edge-to-edge display. The display is 1.56-inch with 320×290 resolution, 205ppi, with a total 46mm diameter watchface. Under the hood is a TI OMAP 3, 4GB of internal storage and 512MB of RAM.
The watch has a pedometer, wireless charging support, heart rate monitor, and as expected, a mic for voice controls. To protect your investment, the watch is IP67 dust and water resistant and has a Gorilla Glass protected screen.
Early reviews of the device have been very mixed. While the design has seen universal acclaim, the battery life is atrocious. Most people claim that the battery life is even worse than current Android Wear devices, with moderate wear leading to just 12 hours of battery life, which is unacceptable by any standards.
Regardless, if you want an Android Wear smartwatch and you need it now, the Moto 360 is the watch to have.
See more
here
.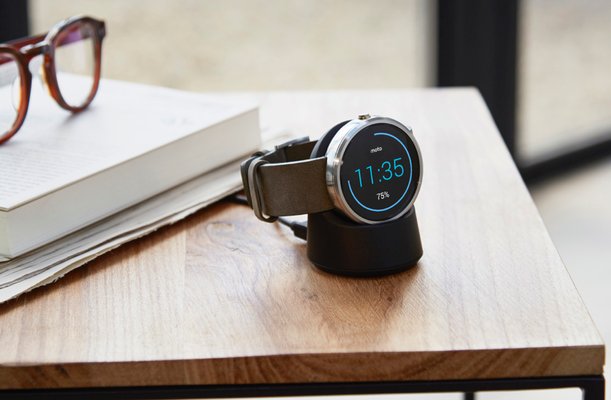 Written by: Andre Yoskowitz @ 5 Sep 2014 21:43