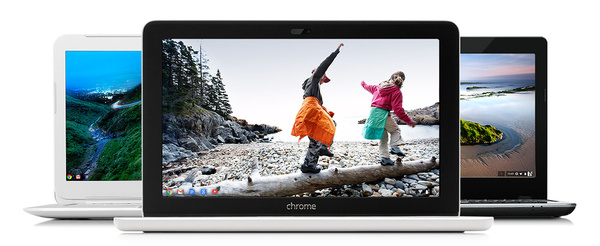 Google has launched a new Chromebooks for Work subscription service for enterprises that want to use the Chrome OS-based Internet-connected notebooks and also receive access to Google's Chrome OS management features and technical support.
There are a couple of different options for businesses looking for the management features. You can either pay $150 upfront for access, or you can choose to subscribe for $50 per year per device. If a business has a longer-term (3-5 years) replacement cycle, the upfront payment option could work best, although you cannot transfer licenses to any other Chrome OS device except one of the same model. The subscription allows you to transfer the license to any Chrome OS device.
As expected, the annual licensing is only available for Chrome for Work customers, and not schools or other educational institutions.
Crunch also explained some of the new features of the enterprise support. "The most important new feature for many of the businesses that want to adopt Chromebooks is likely support for single sign-on. With this, enterprises can use their existing sign-on service like CA SiteMinder, Microsoft AD FS, Okta, Ping Identity, SecureAuth, and SimpleSAMLphp (basically, services that use the SAML standard) to allow their employees to log in to their Chromebooks now. With this update, businesses can now also easily provision their devices with client certificates for accessing 802.1X EAP-TLS wireless networks and mutual TLS-protected web resources. Admins can use Google's management console to manage these certificates and distribute them to their users. Aruba Networks, Cloudpath Networks and Aerohive Networks have already implemented these features."
Source:
TechCrunch
Written by: Andre Yoskowitz @ 11 Oct 2014 19:27