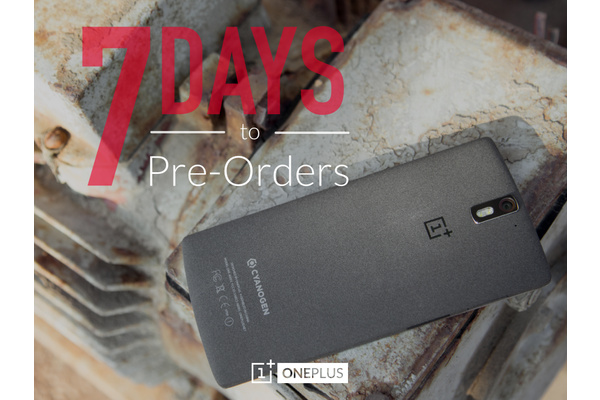 OnePlus' One device, the high-end $300 smartphone that has so far only been available to those with an invite from the company or from others that have purchased the phone, will soon go mainstream.
The company says pre-orders will begin next week, but with a major catch. Beginning on October 27th at 11am, the pre-order window will be only an hour long meaning you have a very short time to make sure your order gets in.
Says the company in their blog post:
"We now have an exciting alternative to invites. With our pre-order system, you'll be able to place your order for the One and immediately be told the estimated shipping time. Starting today, for the seven days prior to pre-orders you will be able to arrange your shopping cart and save it just how you like it to ensure your checkout goes quickly and smoothly during the pre-orders hour. If you get an invite after submitting your pre-order, you can use it to skip the queue and get your device shipped right away."
In addition, the company will slash the prices of OnePlus One accessories during the one-hour sale, including the new JBL E1+ headphones at just $25.
Read more
here
.
Written by: Andre Yoskowitz @ 20 Oct 2014 20:48