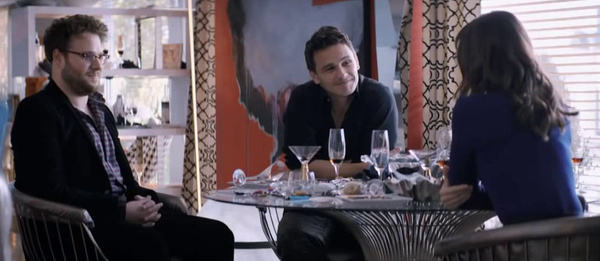 The Federal Bureau of Investigation is looking into threats received by employees of Sony Pictures claiming to be from the hackers that targeted the entertainment company.
The threats were e-mailed to Sony employees, allegedly sent by the "Guardian of Peace" - or GOP - which previously claimed responsibility for a devastating cyber attack on the entertainment firm starting in late November. It included the theft of 11TB of data and leaking of movies and personal information of employees.
The FBI said it is aware of the threatening e-mails that have been received by some employees. While the e-mail hasn't been released publicly, Bloomberg reports that it
threatens the families of recipients
if they don't "sign their names" to some e-mail address.
"We continue to investigate this matter in order to identify the person or group responsible,"
FBI spokesman Joshua Campbell said in an e-mailed statement to the press.
It is very likely that the e-mails didn't come from the attackers at all, and were sent by other parties that obtained the e-mail addresses from the data released online.
North Korea has been touted as a possible source of the attack. It has railed against Sony Pictures this year due to the upcoming release of "The Interview," starring Seth Rogen and James Franco as two journalists recruited by the CIA to assassinate North Korean leader Kim Jong-un. The country described the film as an "act of war" and claimed it was "sponsoring terrorism."
You can read several of the reasons
why security experts suspect North Korea is behind the attack here
.
Written by: James Delahunty @ 6 Dec 2014 2:38