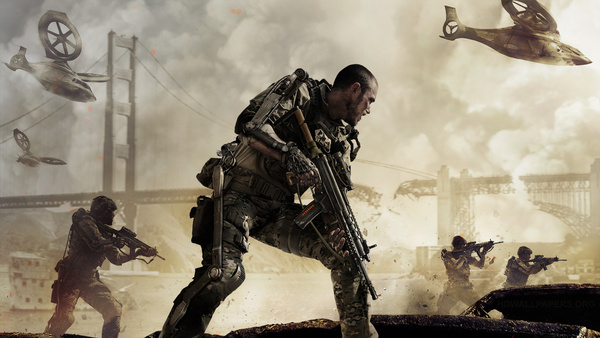 Call of Duty: Advanced Warfare may be the best selling game of 2014, but its sales are down compared to last year's retail sales of Call of Duty: Ghosts.
This represents a third straight year that Call of Duty sales have declined year-over-year in the United States. The data comes from Piper Jaffray analyst Michael Olson, citing research from the NPD Group.
"This is disappointing data following first week Call of Duty: Advanced Warfare sales showing a year-over-year increase,"
Olson said,
reports GI.biz
.
"NPD data does not include digital copies or international sales, which, if included, would lessen the year-over-year decline, but we believe this data suggests potential for Q4 revenue upside is now very low."
Activision's total sales have decreased by 22 percent year-over-year.
Comparing Advanced Warfare's first month to Modern Warfare 3, released in 2011, U.S. sales have declined by 49 percent during the first month of availability on the market.
Written by: James Delahunty @ 13 Dec 2014 10:57