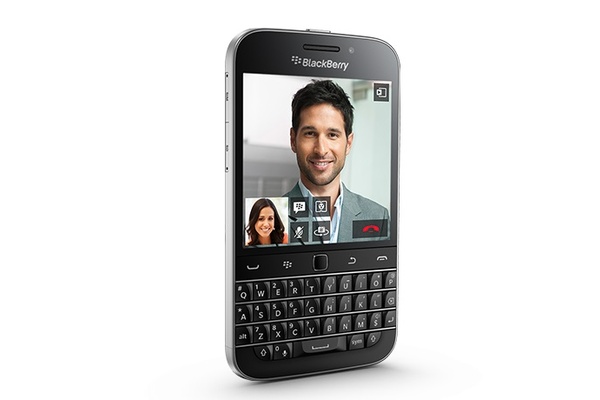 BlackBerry is back in business! The new BlackBerry Classic smartphone retains the time-tested physical QWERTY keyboard, and packs a 3.5-inch touchscreen.
Running the latest BlackBerry 10 OS, the new BlackBerry Classic features a 720x720, 3.5-inch, 294 PPI touch screen, and an 8-megapixel rear camera that can record 1080p video at 30fps. There is also a front-facing 2-megapixel camera supporting 720p recording.
Under the hood, it packs a Qualcomm MSM 8960 1.5GHz processor and 2GB of RAM. For storage, the BlackBerry Classic comes with 16GB internal storage, and using a MicroSD card this can be expanded up to 128GB.
It promises up to 22 hours mixed battery life from its non-removable 2515 mAh Lithium-ion battery.
It retains BlackBerry's time-tested physical keyboard with a 35-key backlit QWERTY pad, one of BlackBerry's most adored features in its past smartphones when it ruled the roost in the business world.
BlackBerry refers to its new classic as a "no-nonsense" smartphone built to meet the needs of productive people who appreciate the speed and accuracy that can be found with a physical QWERTY keyboard, leaving no doubt that it's main goal with the Classic is to return its loyal business users and perhaps regain some who have moved to other platforms.
Whether the BlackBerry Classic can gain much traction with consumers though remains to be seen, as smartphone users have probably gotten used to full-face touchscreen interfaces by now.
Still, there are some who genuinely appreciate the presence of a full QWERTY keyboard on a mobile device.
BlackBerry Classic is currently on sale through BlackBerry's own store, Amazon and the usual suspects around the world. It is priced at $449 in the United States directly from BlackBerry.
Written by: James Delahunty @ 17 Dec 2014 14:56