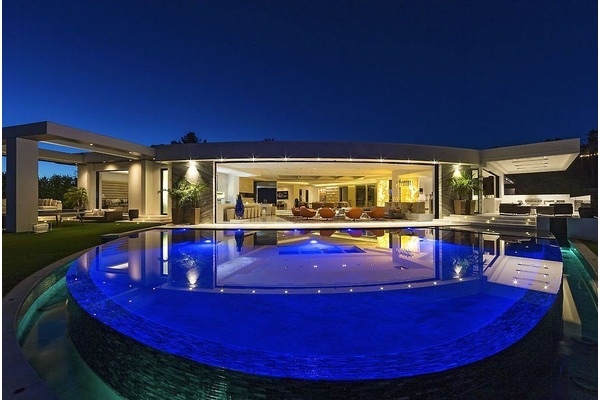 It appears that being the most powerful couple in entertainment is not enough to compete with Minecraft money.
Markus 'Notch' Persson, the creator of the blockbuster game, became a billionaire in September when Microsoft acquired Mojang AB for $2.5 billion. Notch is said to have owned 70 percent of the gaming studio, netting the developer $1.75 billion before taxes.
The dev is now the proud owner of a $70 million mansion in Beverly Hills, California, outbidding Beyoncé and Jay Z, who were expected to win.
Curbed
has an apt description of the ridiculous house: "It's outfitted with a candy room, a car showroom, vodka and tequila bars, a 54-foot curved glass door that opens onto the pool, eight bedrooms, 15 bathrooms, apartment-sized closets, and a movie theater, and even the listing called it 'an overwhelming sensory experience.'"
You can see more pictures at the source.
Written by: Andre Yoskowitz @ 20 Dec 2014 18:13