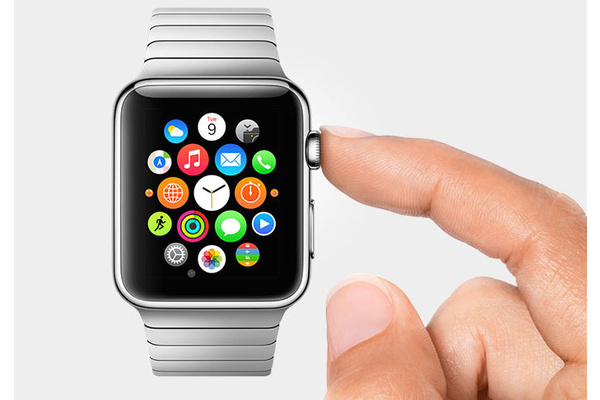 Apple CEO Tim Cook put all the rumors to rest today and announced that the Apple Watch will begin shipping in April.
Cook says development for the watch is "on track" but did not give a specific release date.
Despite an unveiling event in which the company showed off what the device looks like and does, there are still quite a few important details that consumers are in the dark about. Apple says the device starts at $349 for the base model, but we do not know what the more expensive variations will cost. It is also unclear how Apple will sell the device given the fact that there will be plenty of customization options for each of the models. Obviously, the watch will sell online with easy customization but how will that work in stores? Finally, there have been reports recently of disappointing battery life for the watch, which will not likely make it even a full 20 hours before needing a charge, even with little use.
Apple analyst Ming Kuo wrote today in a client note that the company is also seeing supply issues and will not have more than 3 million units available at launch.
It seems that Apple Watch fans will have to wait a little longer to get their hands on the device, or even know how much it is going to cost.
Written by: Andre Yoskowitz @ 27 Jan 2015 19:14