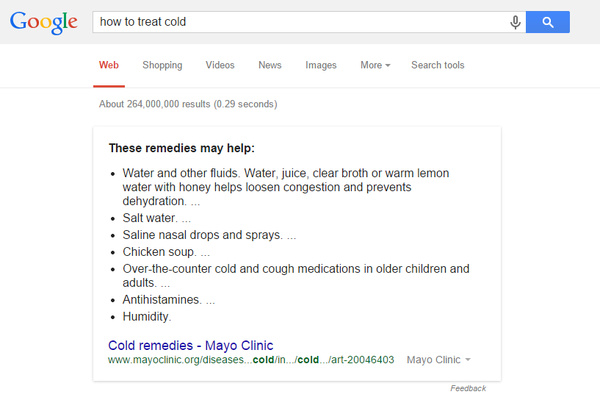 Google is renewing its Knowledge Graph with more search relevant information. Last time it was concerts and gigs and now comes health information.
The Google search in both desktop and mobile will answer your health and disease related questions in a Knowledge Graph box which already delivers information about historical figures, places, sights and the previously mentioned concerts.
Now Google highlights also information about diseases and how to treat them. The addition is made in collaboration with Mayo Clinic and represents information from real doctors. Google however reminds you that in case of diagnosis and treatment you should always contact a health professional.
During the following couple of days the feature will roll out in the US in English. Further language and regions will be added later.
Written by: Matti Robinson @ 10 Feb 2015 9:59