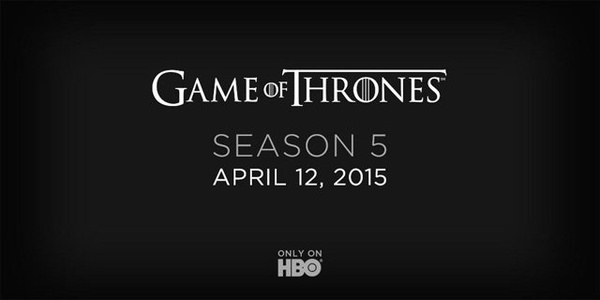 Last night, HBO got hit pretty hard by leakers as the first four episodes of the upcoming 'Game of Thrones' season hit the Internet in full (non-1080p) glory.
Season 5 of the blockbuster series is set to premier tonight on HBO at 9PM but now 40 percent of the season has been leaked.
HBO should be particularly upset by the leak as the show's launch coincided with the launch of their standalone streaming service - HBO Now - which is available without a cable subscription.
If you are a GoT fan, it's best to stay away from social media for a while until the spoilers die down. The first episode is said to have already been downloaded over 500,000 times.
Written by: Andre Yoskowitz @ 12 Apr 2015 20:53