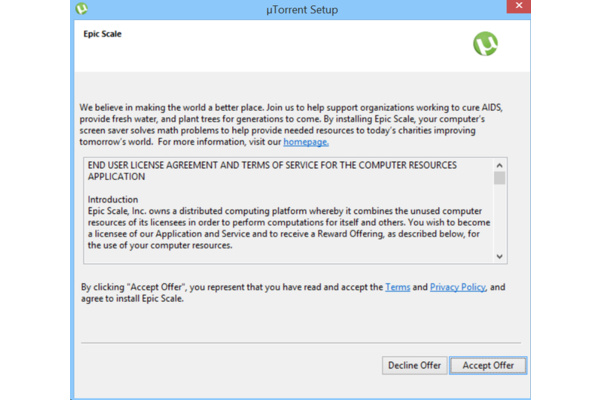 Torrent client provider BitTorrent was hit by user uproar earlier this year when it was found that their most recent uTorrent versions included a bundled software that mined for cryptocurrencies like Bitcoin.
Starting with version 3.4.1, uTorrent came bundled with Epic Scale, a mining software that used your PC's idle CPU time to "solve complex problems" and mine for currencies.
Many complained that their PC's performance was significantly decreased after installing 3.4.1, and others complained that the software was extremely hard to remove. Yet more users complained that they never gave permission to install Epic Scale.
Version 3.4.2 removes Epic Scale but otherwise is identical to 3.4.1, which should make plenty of users happy.
Source:
Myce
Written by: Andre Yoskowitz @ 14 Apr 2015 23:34