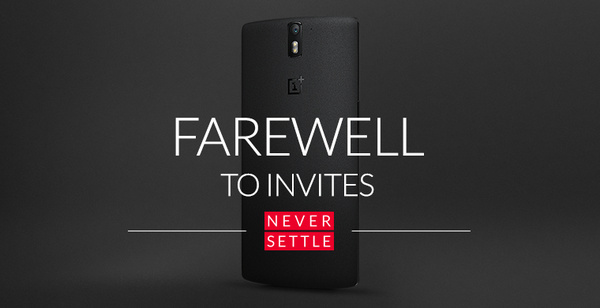 About a year ago, Chinese startup OnePlus launched the OnePlus One flagship smartphone and it quickly gained accolades for its smooth operation, high-end specs and rock bottom price.
There was a major catch, however, as it was nearly impossible to get the device unless you received an invite from an existing owner or through promotions being thrown by the company. Late last year, the company changed the model a bit offering the One through flash sales every few weeks for a couple of hours in addition to the invites.
Reads the company's
release
:
"Since the early days, our company has changed quite a lot. We've grown to over 700 employees and have sold over one million OnePlus Ones worldwide. We've also learned an immeasurable amount from all of you. We pour over your comments on our forums and social media and soak in the feedback you give us at events all around the world. We try to not just listen, but also act on these lessons. Your feedback has resulted in a wider range of accessories, better logistics options and an evolution from invites to pre-orders to Tuesday Open Sales. Now, we're taking it one step further.

Starting today, the One will be available without an invite. Forever.

That's right. In our first big celebration of the One's successful year, we are opening up sales globally for everyone, every day of the week. We have always wanted to put great products into the hands of more people. And, we now feel confident that we have matured enough to handle the increased complexity that comes along with opening up sales completely."
OnePlus also confirmed that this year's OnePlus 2 launch will be invite-only to start. Rumors have been aplenty for the One Plus 2, which is expected to have a larger display, a fingerprint reader and an updated Oxygen OS operating system.
Written by: Andre Yoskowitz @ 20 Apr 2015 18:12