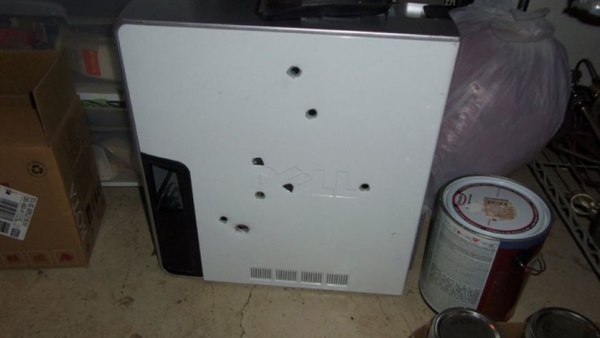 Lucas Hinch of Colorado Springs could face a penalty after shooting his ill-performing computer eight times.
Hinch was detained very briefly for discharging a firearm and cited, but a judge will decide what kind of penalty (if any) he receives.
"He was having technology problems, so he took it to the back alley and destroyed it,"
a police spokesman noted.
"He got tired of fighting with his computer for the last several months,"
added police spokesman Jeff Strossner.
Apparently, Hinch's computer would not reboot and the standard ctrl+alt+del features were not accessible to him.
Man executes his computer in alley behind his home. Cited for discharging a firearm in city http://t.co/eI8P54l4vI via @CSPDDutyLt

-- Springs Police (@CSPDPIO) April 21, 2015
Written by: Andre Yoskowitz @ 22 Apr 2015 20:59