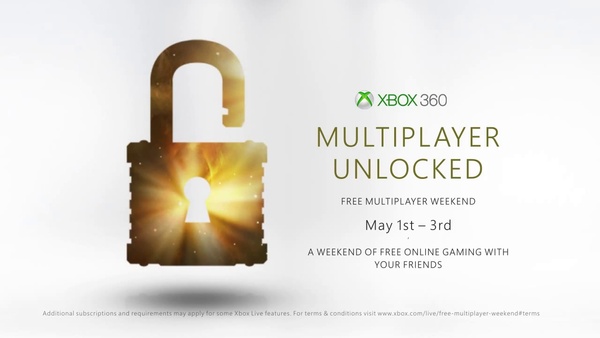 Xbox 360 owners can play multiplayer games against their friends for free this weekend, regardless of the region they reside in.
If you are looking for something to do this evening and on Sunday and have an Xbox 360, you can take advantage of free multiplayer this weekend (May 1 - May 3). Multiplayer has been "unlocked" on Xbox Live this weekend for all to enjoy, so you might as well take advantage of it if you don't have a Gold account.
Here's a video Microsoft made to amp you up!
Written by: James Delahunty @ 2 May 2015 19:34