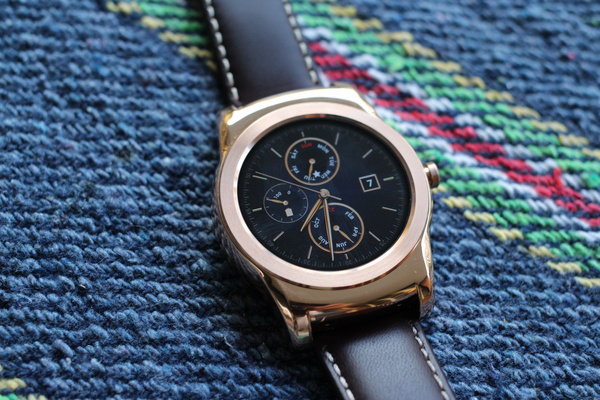 Since its launch a little over a year ago, Google's smartwatch platform Android Wear has matured substantially, as has Android in general. The latest release, built on Android 5.1.1, brings quite a few new features and generally polishes the operating system making the experience better than what we've experienced in the past.
On the hardware side, it seems that every few weeks we see the launch of a new smartwatch from a top tech company, but so far none have really struck a chord with consumers, with the Moto 360 being the only possible exception. We have reviewed a few smartwatches here on AfterDawn, but none has ever been worth keeping. That leads us to the LG Watch Urbane, the latest offering from LG and the first Android Wear smartwatch to get 5.1.1. LG promises "timeless aesthetics" in a luxury package along with a premium price tag. Is the combination of the LG Watch Urbane and Android Wear 5.1.1 enough to get the casual consumer to finally embrace Android Wear?
Specs, Performance and Design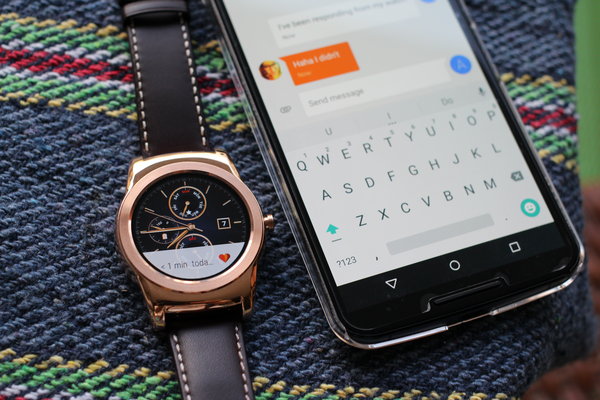 First things first. I wear a watch every day without fail. I have been using the LG Watch Urbane for a few days now and it has quickly become a staple on my wrist which is the first time I can say that for a smartwatch. The design - stainless steel with a gold or silver finish - along with a stitched genuine 22mm leather band in brown or black, is easily one of the more classic designs you can find from an Android Wear device and it looks great. The watch is pretty thick thanks to large bezels but the watch itself is relatively light, surprisingly.
Most importantly, at least for someone like myself, is that the watch looks and feels like a classic watch. It can hold its own when wearing a suit, which is more that can be said for most smartwatches (that includes you Apple Watch). There is a power button on the side, which can be used to turn off the screen and also to activate theater mode and I think just because LG knows that humans like to press buttons whether they are redundant or not. Regardless, it feels nice to have the "crown" there and it adds to the appeal.
The display is gorgeous. LG used a full circle P-OLED screen (1.3-inches) that truthfully appears like it was made for the watch specifically, and that's the way it should be. Even on lower brightness settings, the clarity is stunning, you don't see the pixels and the colors are crisp. On the lowest brightness setting (1 out of 6), I was still able to see the display outside in the bright NY sunlight. Impressive. The LG Watch Urbane has the best display I have yet to see on a smartwatch.
For smartwatches, the other specs are relatively useless, but the LG Watch Urbane has 512MB RAM, 4GB internal storage, Bluetooth 4.1 LE, a 1.2GHz quad-core processor and a 410mAh battery. The performance of the watch has been snappy and the only time I have seen any lag is when scrolling through the available apps and even then it is minimal to the point of barely being noticeable. Cards refresh quickly and everything syncs properly and efficiently. As far as a watch goes, I could not be happier with the performance of the watch so far.
Of course, the watch is not perfect. The case picks up fingerprints like it's its job and at the end of the day I find myself wiping down the case and the display with a microfiber towel to get off excess dust and fingerprints and smudges. As an owner of relatively small wrists (I know, that's a
me
problem), I would have liked a thinner case (or a little bit of a curve) but as the smartwatch industry continues to grow, the designs will get thinner even as the watches get more powerful.
Battery Life and LG software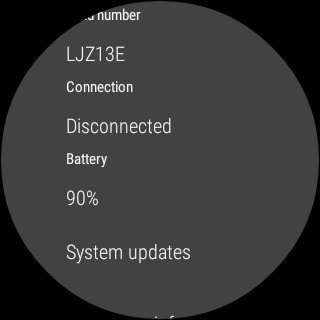 Almost as important as everything else is battery life and thankfully the LG Watch Urbane has a lot of it. The battery has yet to die on me during the day or even come close, even with moderate usage. Turning off the "always on" display adds even more battery life. LG recommends charging the watch overnight, but you can certainly get through two work days of usage if you actually turn off the watch when you get home at night. Other watches have promised decent battery life, but have failed to deliver. You don't have to worry about that here.
Of note, the watch has a proprietary charging cradle which connects to a standard microUSB. It's not as convenient as a standard wireless charging stand but after a day you forget about it.
Outside of everything new that comes with Android Wear 5.1.1 (which we will cover more in depth later) LG has added a few new software tweaks, as well. LG created the "LG Call" app, which lets you see your recent calls and your favorites and also adds a dialpad allowing you to start a new call that gets sent to your phone. The app is cool in theory but I haven't really used it since it's just easier to take out the phone you have to take out anyway and go to the dialer or contacts apps.
LG also created an "auto-lock watch" feature that's supposed to lock down your smartwatch whenever you take it off and require you to swipe a pattern to regain access. So far the tech has been hit and miss, not always requiring me to swipe in a pattern when it has been taken off unless I manually hit "lock screen now" when I take it off. Perhaps LG will work out the kinks in a new update.
Finally, the company launched the Urbane with 16 watch faces, all of which are nice and will depend on your personality or needs from the watch.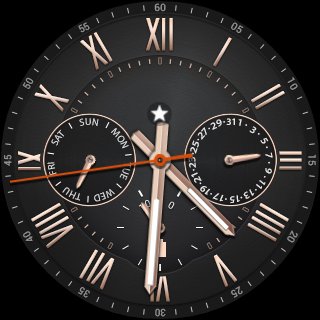 Android Wear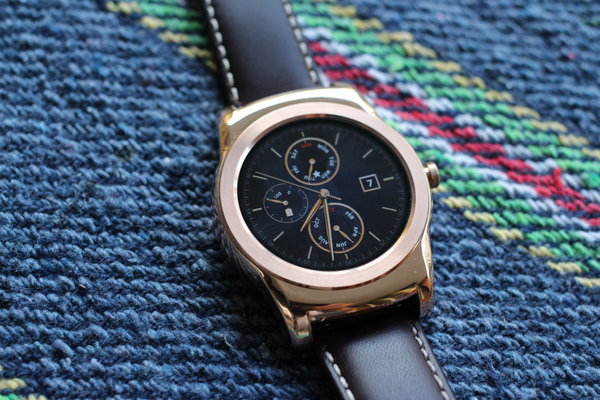 Just as important as the watch itself, is the operating system. Google really refreshed the OS with the latest update, 5.1.1, and as of writing only the Urbane has it.
Here is a rundown of the new features, some of which are incredibly useful:
Wi-Fi Support
- Arguably, the most wanted feature for Android Wear, ever. The LG Watch Urbane with 5.1.1 supports Wi-Fi, meaning the smartwatch works even when not connected to Bluetooth and your paired phone, which is awesome. In testing out the feature, I turned off Bluetooth on my phone, and Wi-Fi, and left the LTE connection running. The Urbane was able to connect without issue once it connected to my home wireless and synced all notifications properly through what can only be described as "magic." This is a game changer for someone who may want to go running or work out in an area with Wi-Fi and not carry around their phone but also don't want to miss a beat from their regular life.
Wrist Gestures
- With 5.1.1, you can use wrist gestures to swipe your notification cards to move forward or backwards, convenient for when you don't have two hands readily available. To move forward and see the options, you have to flick away fast and then flick back slowly towards you. To move back, it's the same in reverse. Even with the on-screen tutorial during setup it was still hard to get the hang of, but there are times when it can certainly be useful.
Drawing Emojis
- Okay, while this is certainly not a necessity it is fun to play around with. Android now allows you to draw an emoji to send via messenger or Hangouts. You draw the emoji (or try to) and the watch will spit out the closest emojis to what you drew so you can select them and send it. Some are obvious (draw a :) for example) and others like an alligator will probably take some serious skills to draw on your wrist.
In general, Android 5.1.1 has cleaned up a lot of previous performance issues with Android Wear and I will say that voice-to-text has gotten incredibly accurate to the point where I feel comfortable speaking messages that will contain less typos than actually typing it on my phone.
Conclusion
Overall, LG has a hit here and the Watch Urbane is the best Android Wear smartwatch ever released. It does, however, come with a hefty pricetag. At $349, it's more of an investment than other comparable watches that cost $200 but will not offer the same design or performance, but the extra $150 will be a large question for consumers who are already questioning whether they need a smartwatch in the first place. That being said, if you were in the market for a smartwatch you can wear every day, with functionality and performance to boot, the LG Watch Urbane is your choice.
Written by: Andre Yoskowitz @ 7 May 2015 20:38