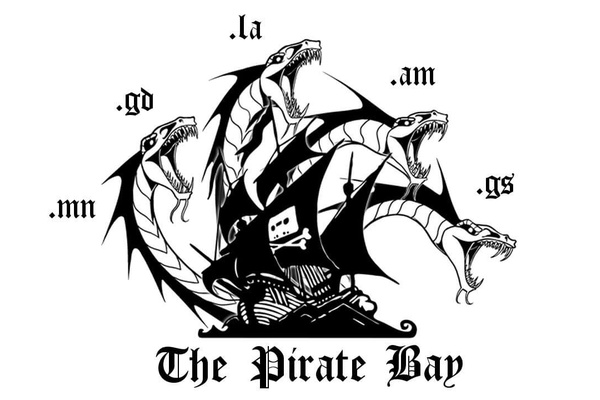 Notorious Pirate ship sets sail for new shores after a Swedish court ordered the seizure of both thepiratebay.se and piratebay.se domain names.
Once again the Pirate Bay has been forced into evasive maneuvers to thwart legal efforts to sink it to the bottom of the ocean. This time, the Stockholm District Court ordered the official thepiratebay.se and piratebay.se domain names seized, continuing a cat and mouse game that has been going on for over a decade between the Pirate Bay and... everyone.
(
Also Read
:
Canadian copyright notice program reduces piracy by up to 70%, and is heading for the United States?
)
In response, the Pirate Bay now has SIX new domain names ending in .GS, .LA, .VG,. AM, .MN and .GD. The new logo on the evasive torrent site features a Lernaean Hydra - a mythical monster from Greek mythology that sports multiple heads - and the new domain names.
Humble as always, the Pirate Bay team congratulated the prosecutor for wasting time and money on this latest effort to slay the beast.
"Congratulations to Prosecutor Fredrik Ingblad. Two years hard work to get us to change two little letters at a cost of $20,000 per letter,"
TorrentFreak quotes TPB team
.
"He could have given us $35,000 and we would have left the domain, thus saving the Swedish tax payer $5,000. All he had to do was ask nicely."
And so it continues.
Written by: James Delahunty @ 19 May 2015 15:54