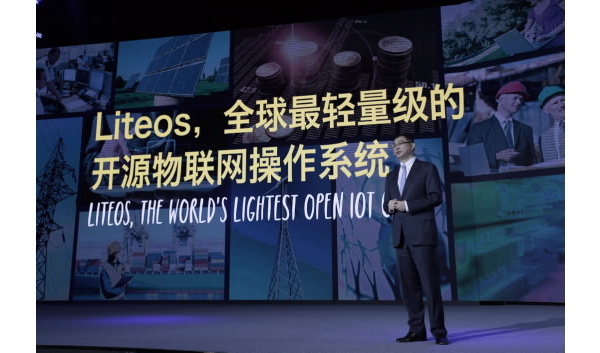 Major Chinese infrastructure maker Huawei is readying an operating system for Internet of Things devices that is just 10 kilobytes large.
'LiteOS' is the "lightest" software of its kind, says the company, and it will be used to power a large range of smart devices.
The company says it believe that "by 2025, a total of 100 billion connections will be generated globally and two million new sensors will be deployed every hour" but that current networks cannot support such growth.
"Huawei believes that standardizing ICT infrastructure will foster the development of Internet applications, including IoT applications. To address this, Huawei is launching our IoT OS, LiteOS,"
said Mr. William Xu, Chief Strategy and Marketing Officer at Huawei.
LiteOS will be available to all developers, meaning IoT products could launch in the future built around the tiny OS.
In speaking about the operating system, the company says
"LiteOS is the world's most lightweight IoT OS. It is small in size at 10KB and supports zero configuration, auto-discovery, and auto-networking. It can be widely applied to different areas including smart homes, wearable, connected vehicles and other industries. The LiteOS helps to simplify the development of smart hardware to enhance IoT connectivity."
Source:
Huawei
Written by: Andre Yoskowitz @ 21 May 2015 14:07