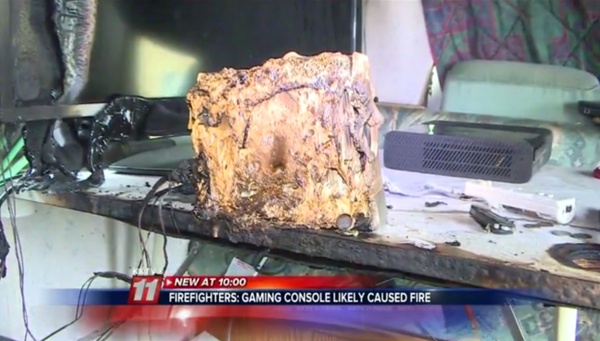 A fire that damaged an RV home and burned up much of its owners possessions earlier this week was likely started by an Nintendo Wii console, according to fire investigators in Colorado Springs.
A news report by a local NBC news channel
KOAA 5
quoted the fire department as saying all other possible sources of ignition for the blaze had been ruled out.
"I got a phone call from the neighbors saying my camper was on fire,"
Trevor Pellegrin said.
"When I opened the door, I got thrown back by thick black smoke and flames."
The roof was damaged by the flames, as well as clothes that ignited and the man's television had started to melt. The Wii console was rendered a charred ugly mess. Luckily, Pellegrin managed to save some of his personal items but lost a lot to the fire.
The Wii console was switched off, but still plugged into an electrical outlet when he left. Typically games consoles are left plugged in by owners 24/7.
On very rare occasions, home entertainment electronics are linked to fires, but it's often a case of an overloaded electrical outlet or problems with wiring.
More info:
www.koaa.com
Video report:
www.kktv.com
Via
GameSpot
Written by: James Delahunty @ 24 May 2015 17:16