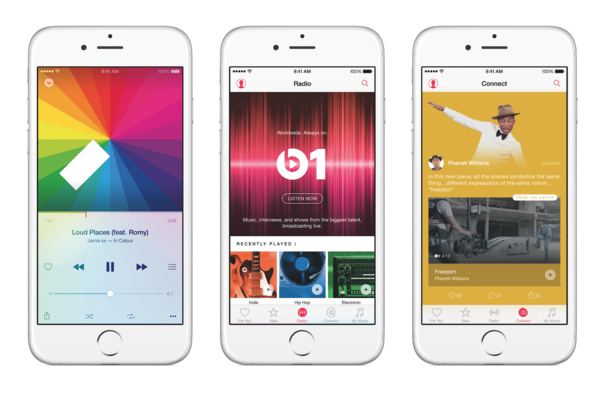 Apple has confirmed that Apple Music will stream at 256kbps, lower than the industry standard 320kbps for premium subscribers.
Spotify, Google, Tidal and even Beats Music before it was acquired all streamed at 320kbps but Apple has long offered their tracks via iTunes in AAC format at 256k.
That being said, the difference between the two bitrates is usually not noticeable unless you are using professional audio equipment, but let's face it, most Apple Music subscribers will be using an iPhone and a set of Apple headphones.
Of course, the lower bitrate will also lead to somewhat lower data consumption, which is always a positive with tiny carrier data plans.
Source:
TNW
Written by: Andre Yoskowitz @ 10 Jun 2015 22:14