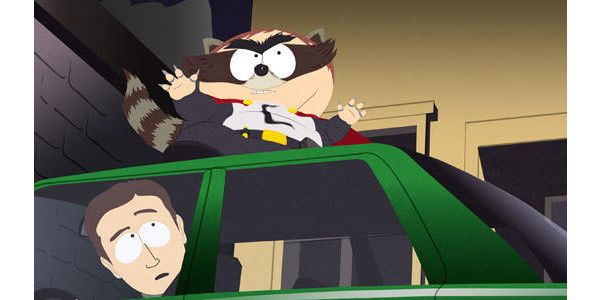 The boys are back in Ubisoft's sequel to 'South Park: The Stick of Truth.'
While the predecessor parodied blockbuster fantasies like Lord of the Rings, the new game will be a parody of the whole superhero genre, and feature Cartman as "The Coon" and Butters as "Professor Chaos," characters they have played in multiple TV episodes.

"Players will delve into the crime-ridden underbelly of South Park with Coon and Friends. This dedicated group of crime fighters was formed by Eric Cartman whose superhero alter-ego, The Coon, is half man, half raccoon. As the New Kid, players will join Mysterion, Toolshed, Human Kite, Mosquito, Mint Berry Crunch and a host of others to battle the forces of evil while Coon strives to make his team the most beloved superheroes in history,"
reads the press release.
Written by: Andre Yoskowitz @ 17 Jun 2015 20:44