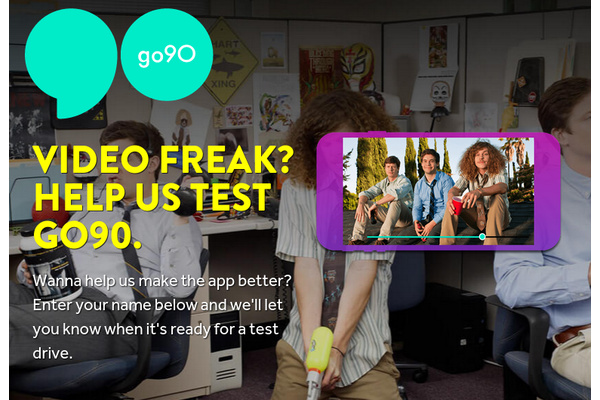 Verizon will launch their new mobile video service this summer, dubbing the service 'Go90.'
Go90 will give subscribers access to full TV episodes from select partners as well as short content like music videos.
At launch, the service is expected to be free, although it is unclear if you must be a Verizon subscriber to access Go90.
Verizon accidentally revealed details about the service on a launch website before pulling the pages, promising that Go90 would deliver "live music, exclusive events, best of web content, sports, prime time and more." Users will be able to watch "full length shows and short highlights, all for free."
Additionally, the site said:
"We didn't want to mimic TV--that's just an appliance you rearrange your living room around. Instead, we wanted to create a mobile-first, video-based app that can keep up with you and your on-the-go social life. One that features completely immersive live and on-demand content, no matter where you are or where you're going. No cord required."
A few of the previously announced content partners include DreamWorks, Scripps, AwesomenessTV, Vice, ESPN and CBS Sports and newly leaked partners Victorious, GoPro and Vevo. There also appears to be content from Fox, AMC, Viacom and the NFL, which would be a big deal if accurate. With Viacom comes Nickelodeon, Comedy Central and MTV.
Source:
Variety
Written by: Andre Yoskowitz @ 26 Jul 2015 20:35