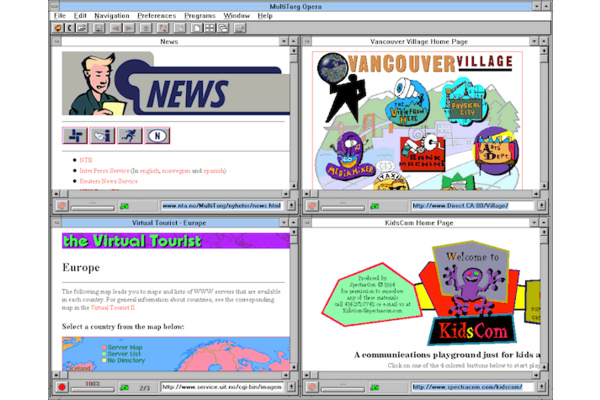 Popular browser maker Opera has celebrated 20 years on the market with a brief history of the browser that is now used by 350 million people across desktops and mobile devices.
Pictured is Opera from 1995, back when it was called MultiTorg Opera and it was available on a floppy disc for a charge.
Reads the
post
:
"[Opera]It all started in Norway in the minds of two computer engineers, Jon and Geir. They started to develop browsing software as a project for Telenor. Before long, they founded their own company, Opera Software, and continued working on the browser, which would soon be called Opera. From the beginning, Opera's vision was to bring the best internet experience to any device, regardless of network conditions or location. With that in mind, the Opera Mini browser was born in 2005 and quickly became one of the world's most popular mobile browsers, as it enabled users of even the most basic mobile phones to access the web."
By 2006, the company says it had reached 1 million users for Opera Mini and in 2008 that number had ballooned to 11 million. Today that number is 269 million.
For more interesting facts and figures, check out the post here:
Opera Blog
Written by: Andre Yoskowitz @ 23 Aug 2015 22:28